Update your kitchen
Sometimes minor changes can make a big impact. With a just a few means, fresh inspiration will reach you in your kitchen and you can delight your guests with a delicious meal and a beautifully set dining table.
If you have trouble fitting your tableware into drawers or cupboards in your kitchen, consider displaying your pretties bowls and cups on a wall shelf, along with fragrant, fresh herbs.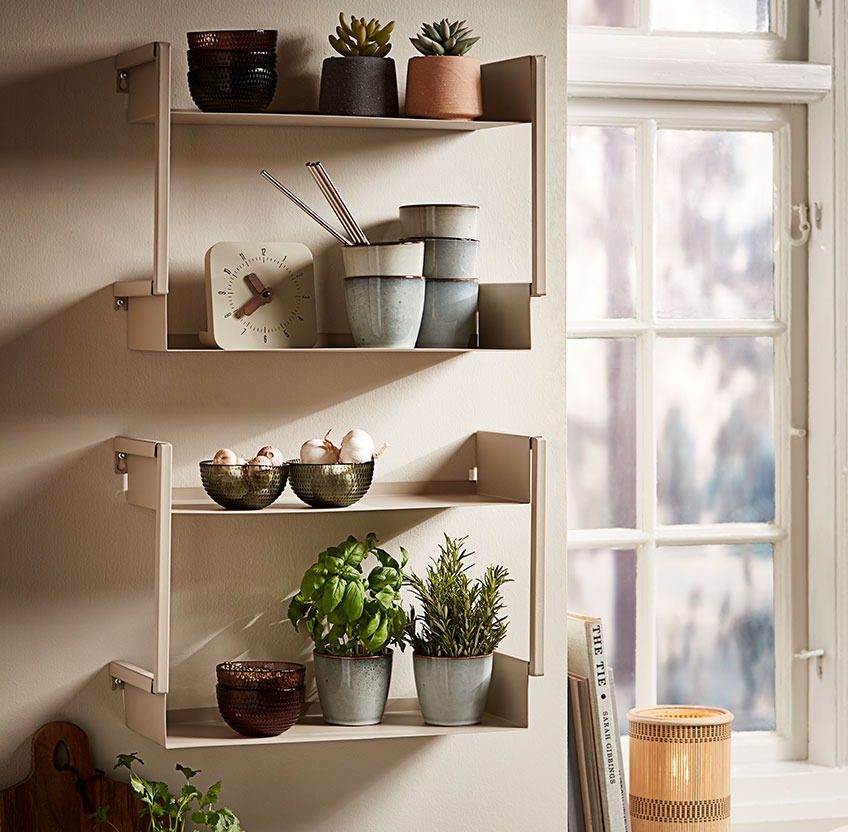 Wooden cutting boards and kitchen roll holders add a natural touch to your kitchen, that can give you a sense of groundedness.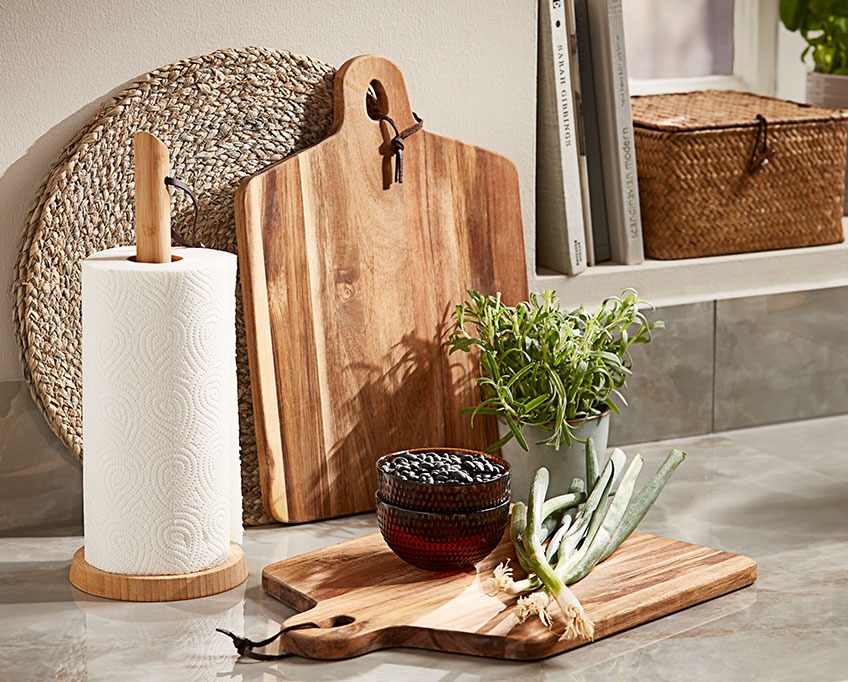 Mix materials and colours to for both functionality and a cool, matching look.
New and updated tableware
Nature is a constant inspiration, so why not imitate that and use it when you set the table?
TETTEGRAS place mats look beautiful on the wooden dinner table but suit a black or a white background equally well.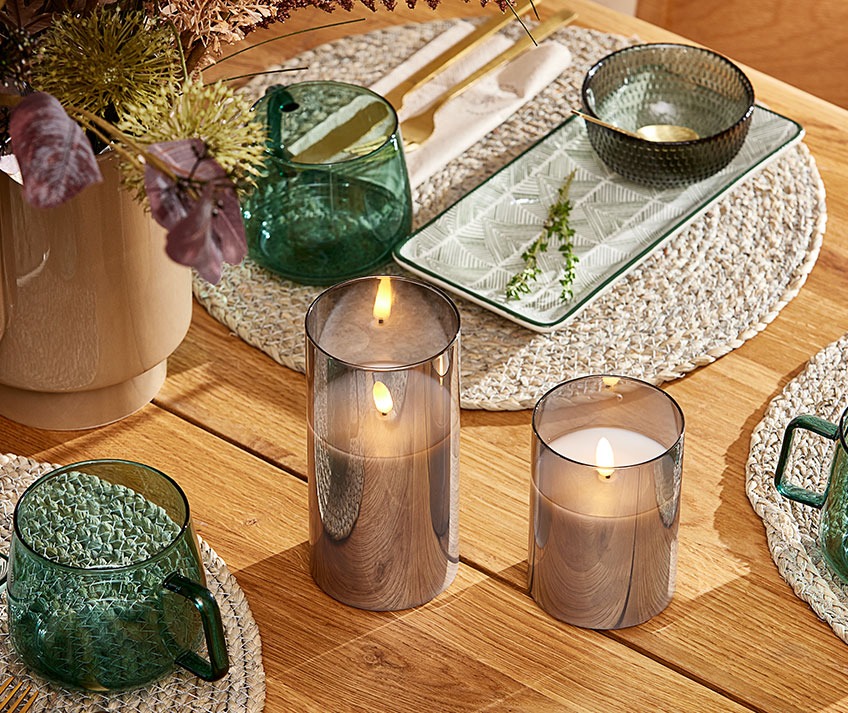 Learn how to set your table to wow your guests
Use even more of nature's own creations with a decorative wooden tray.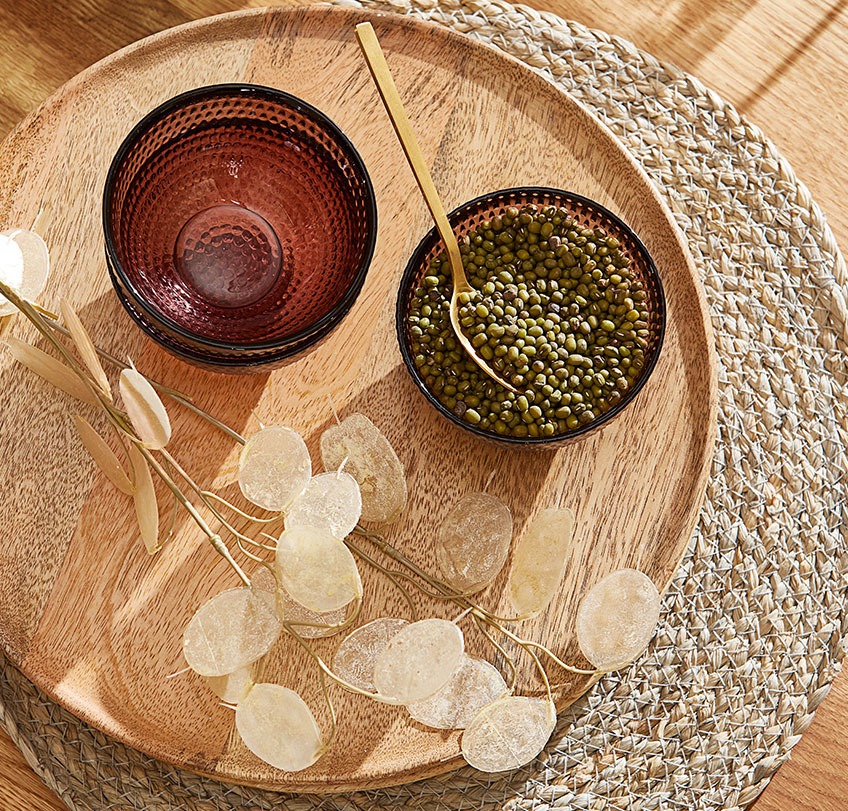 INGVART bowls with the geometric pattern create a beautiful contrast to the natural look.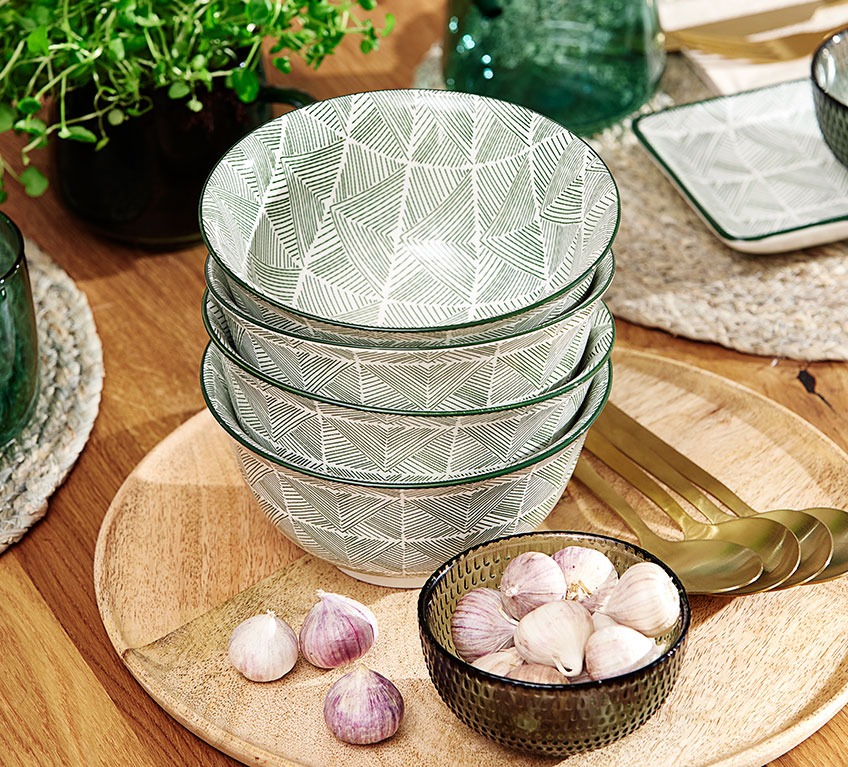 You can mix and match colours and materials as it pleases you. NIELS stoneware mugs are available in grey and rose.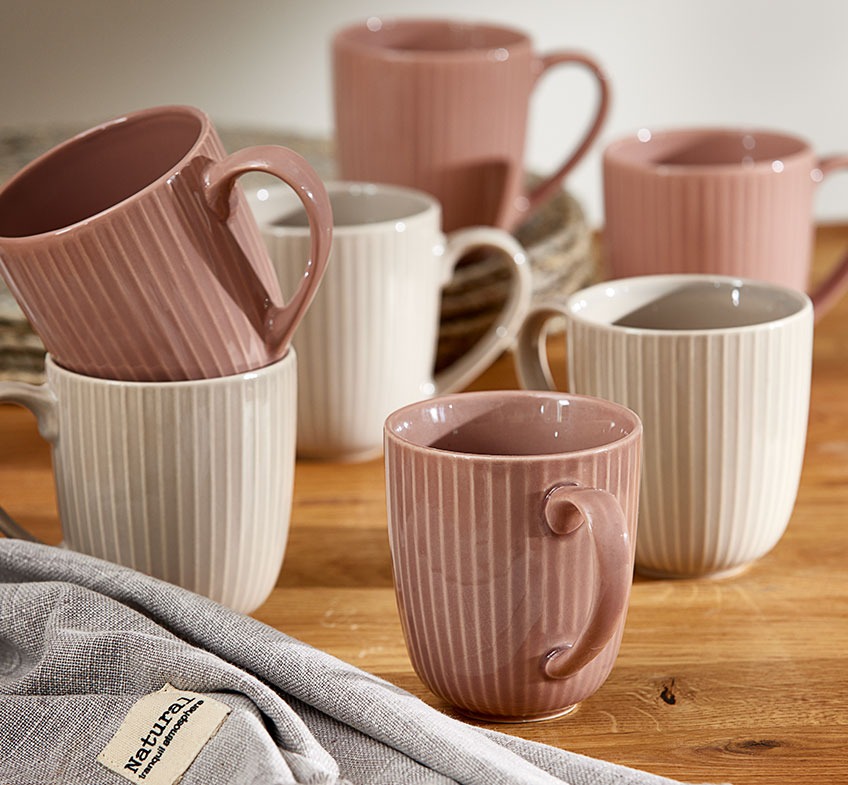 Pretty and useful kitchen accessories 
Once the meal is over it is time to do the dishes, but if you gather your guests around you and make sure that you have the right kitchen accessories, you can end up having a good time doing it.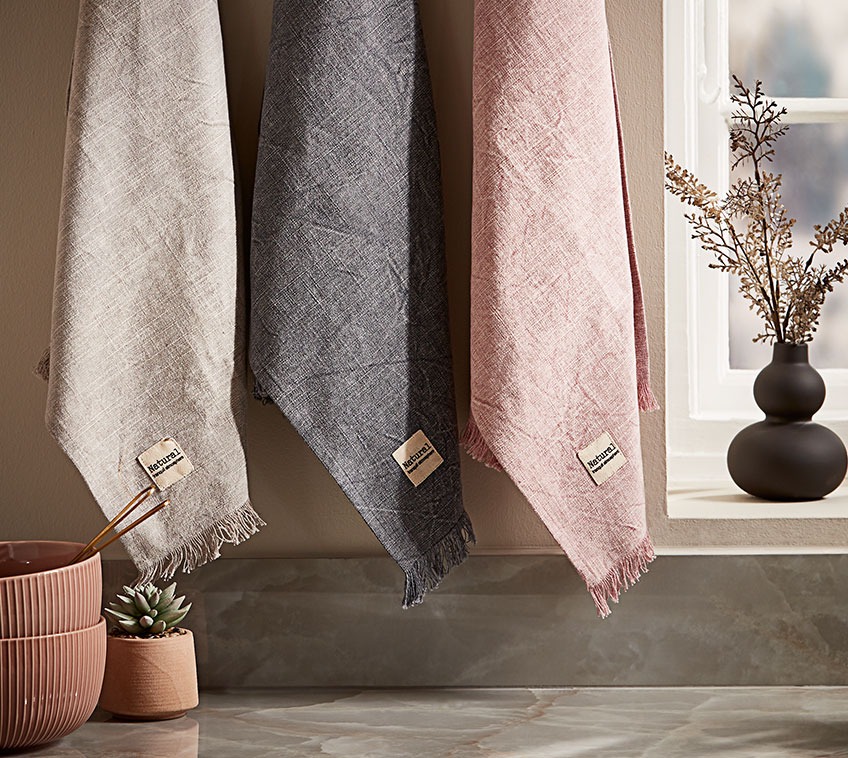 The right cleaning sponges and dishcloths turn doing the dishes into child's play.