Is it time to upgrade your home office? Within this blog post, you will find inspiration to create a workspace that is both neat and presentable. A few shelves, boxes and baskets are great practical items and if you add some plants, decorative items and perhaps a lambskin you can create that extra cosy feeling.

Practical home office storage solutions
Your home office storage solutions don't have to be boring. The small storage bucket AKITA is a practical way of organizing wrapping paper and other odd-shaped items. You can also use it as a recycle bin and put on the lid if you want an extra clean look for your home office.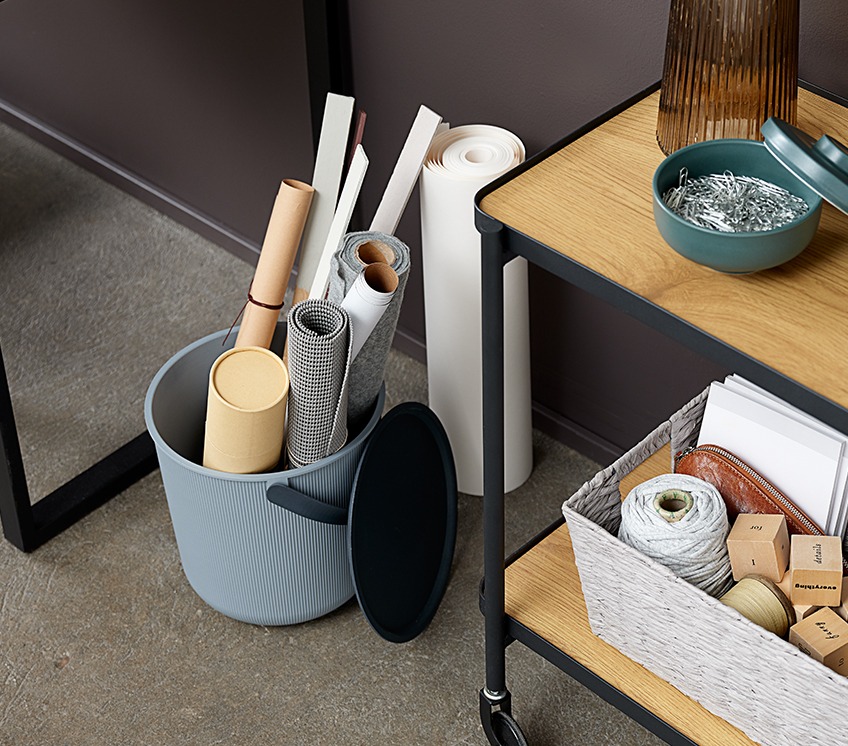 Use a decorative storage jar such as TOMAS in green stoneware to keep paper clips and other small items that otherwise end up spread across the desk (or the floor).
Tip: If you always want certain items handy, keep them in a trolley with wheels so you can easily move it around with you.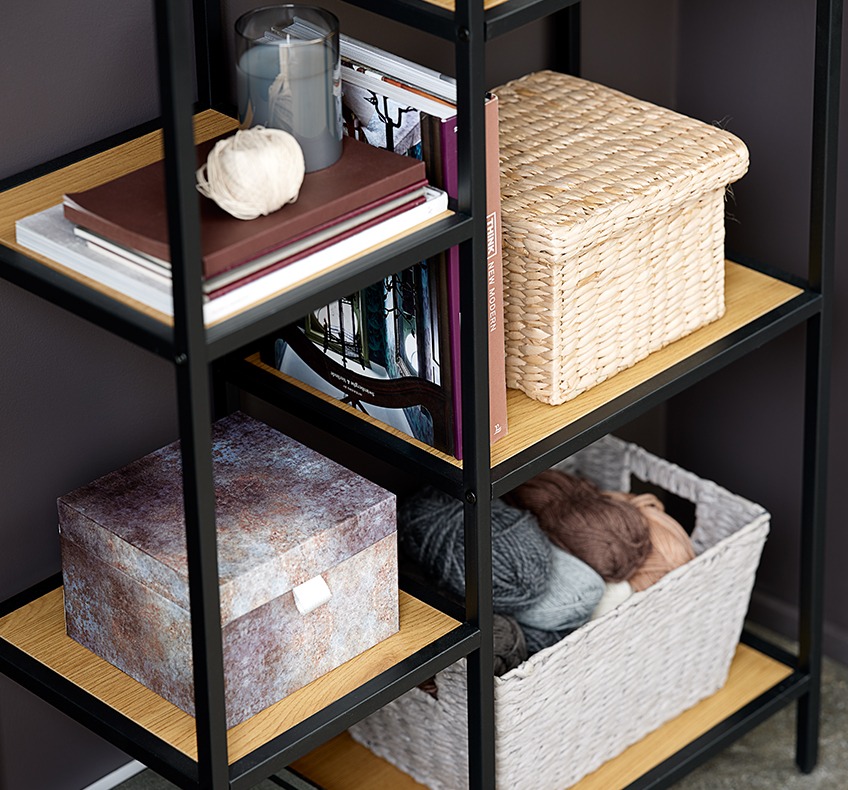 A bookcase is indispensable for both your books, your hobby gear and your decorative knick-knack. The asymmetrical bookcase TRAPPEDAL comes in two sizes and has an interesting, dynamic look and room for both books, knitting and souvenirs.  
Tip: Arranging your items in straight lines on the shelves ensures a tidy and well-organized look.
Personal décor on display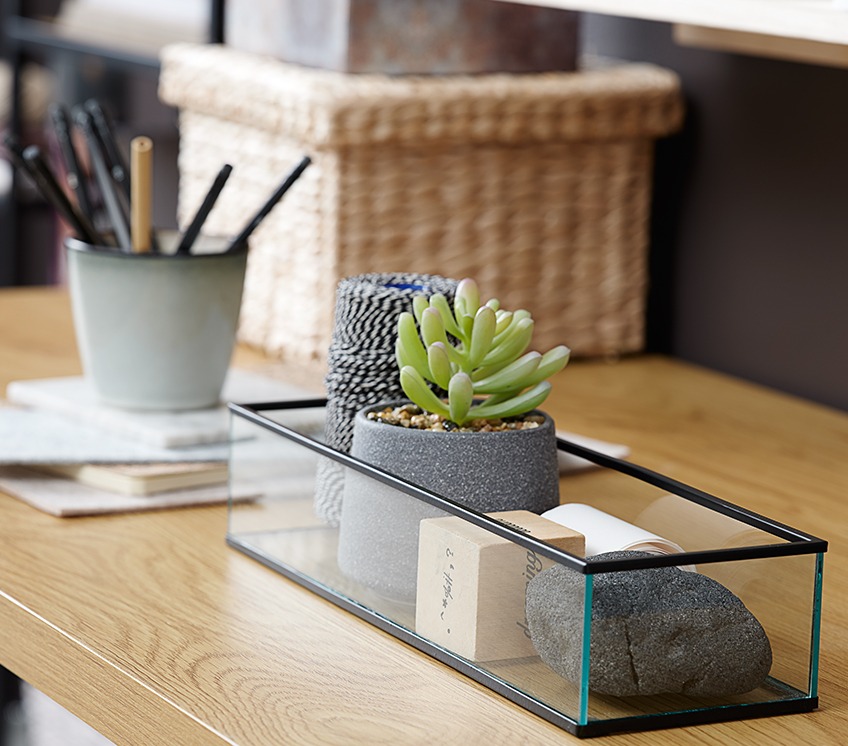 Collecting your knick-knack, decorative items and souvenirs on a small tray or in a box makes a world of difference. When you arrange your various personal favourites like this, they don't necessarily have to match each other. As soon as you put them on a tray, they will automatically look like they belong together.
Get more tips for restyling your bathroom and your bedroom.
What are your best tips for a neat and presentable office? Share them with us in the comments!