The new Nordic Mood collection from JYSK includes many items within small furniture that can help you freshen up your home without having to replace everything you own. The small furniture is not intended to fundamentally change your home, but rather as aesthetic and functional additions that can bring in a fresh breath of air. If you are looking to change the status quo or spice up your home, take a look at the highlighted small furniture and home decorations in our new collection for inspiration.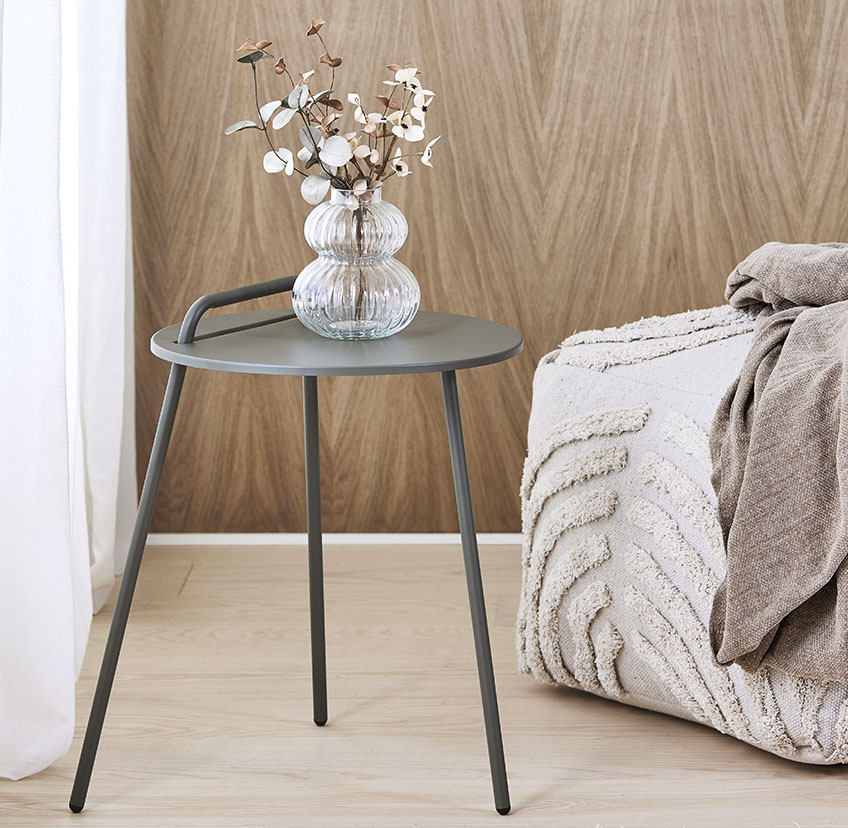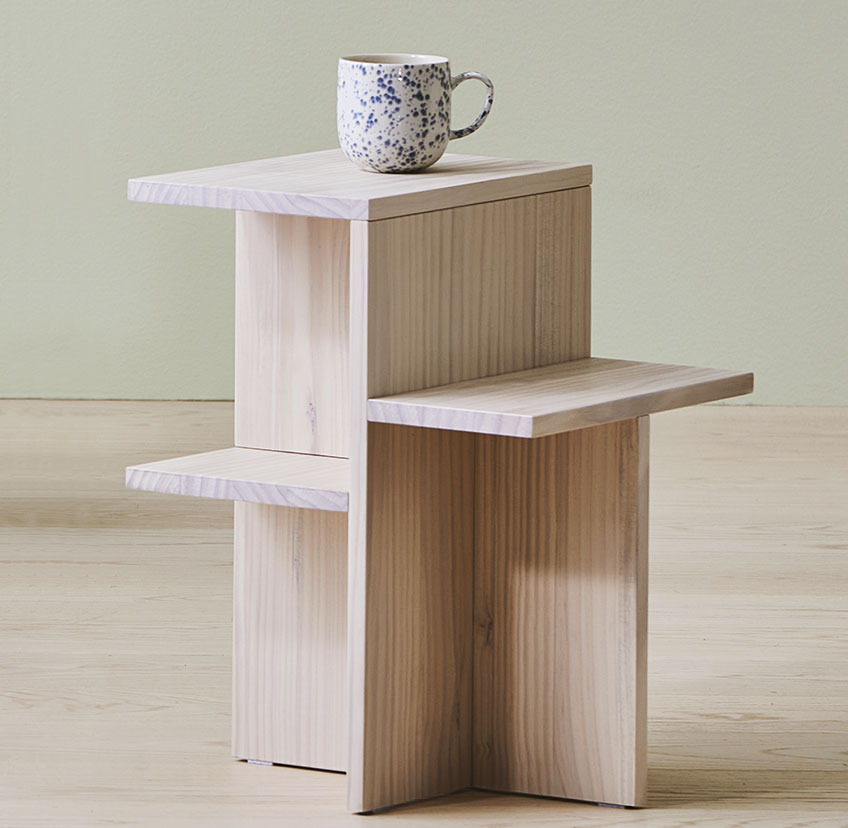 End tables and small side tables are always great for making a change in your home – they are easy to swap out and can have a great impact on the overall vibe of your home decorations.
The STAE end table is modern take on a minimalistic yet eye-catching small side table. The SOLLERUP pedestal is a celebration of natural materials as it the pinewood it is made from takes the spotlight. It can also serve as an end table. Both STAE and SOLLERUP are great examples of how to make an impactful change in your home with little effort. With their minimalistic expressions and clean lines, each represents a different take on small furniture for the modern home, and as such they are great additions to the interior design of your home.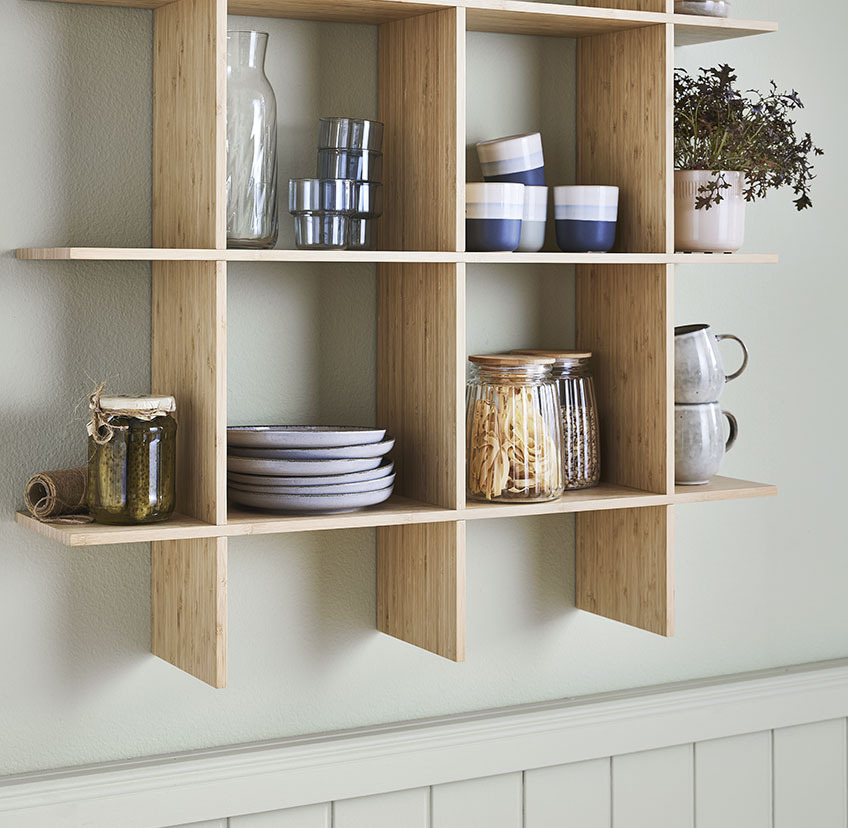 The KVISSEL wall shelf is – just like the SOLLERUP pedestal – a minimalistic take on celebrating the beauty of raw, natural wood. The wall shelf is made from bamboo and is perfect for decorating your kitchen or living room wall. You can display KVISSEL by itself and, with its clean lines, let it come into its own, or you can use it to display your most beloved home decorations, trinkets, or kitchen items.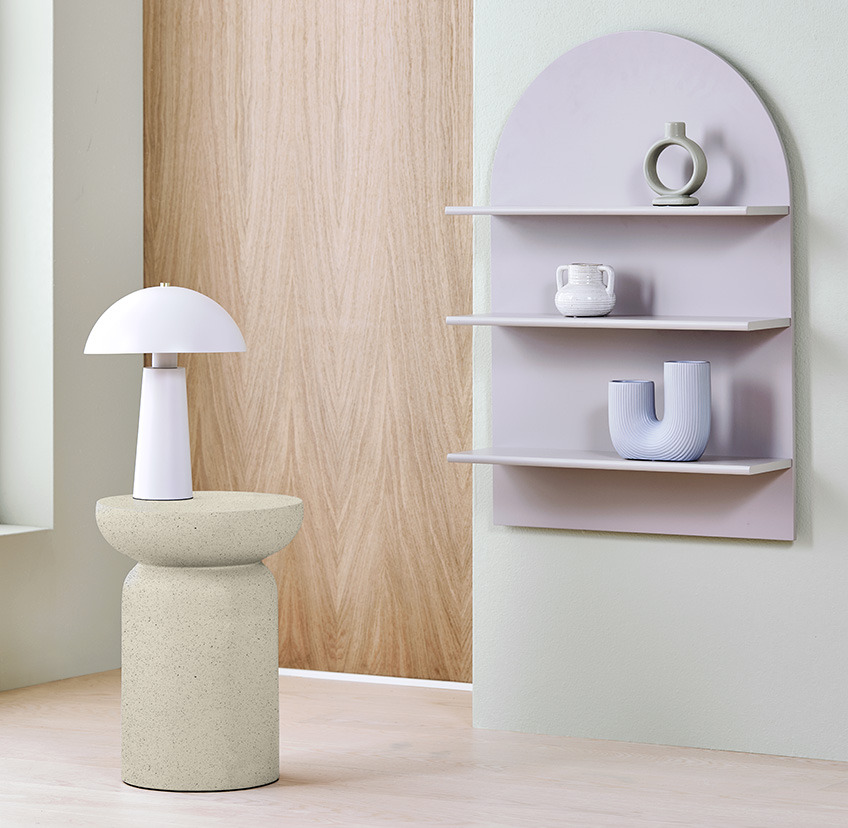 The LYDUM small side table is notable for its very clean, geometric expression. Its calm beige colour goes well with the warm white of the of the MARKUS table lamp. With the timeless classic vibe of the lamp, or by itself, the LYDUM side table will bring cosiness to your home.
The ALKEN wall shelf comes in warm grey with a minimalistic back panel in the same colour. It is great for showcasing your home decorations.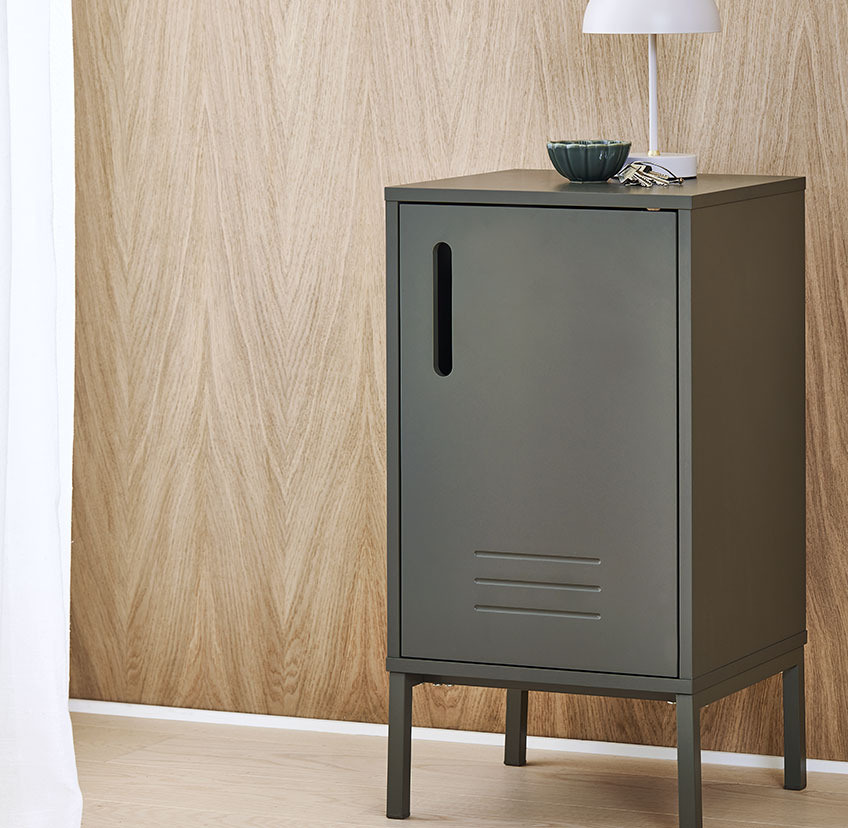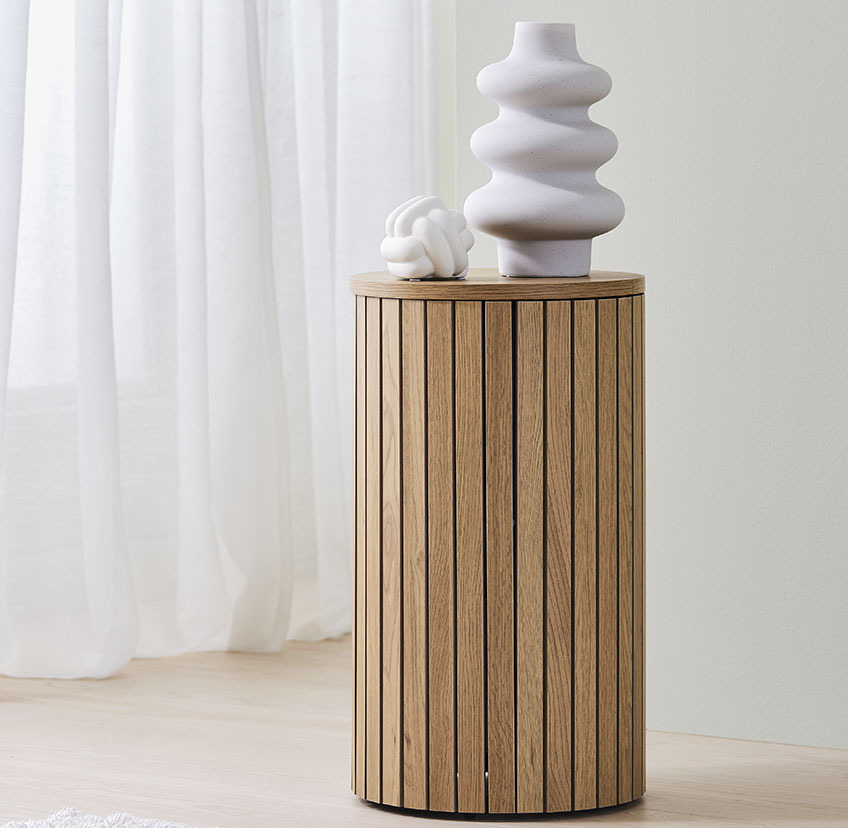 Other types of small furniture that are ideal for refreshing the interior of your home is small cabinets like the small, olive-green cabinet GIVE. The cabinet adds a touch of calm colour to any room in your home. As a cabinet, you can naturally use GIVE for storage, and you can also decorate it by placing a small lamp on top, such as the KENT battery-operated lamp.
The SPODSBJERG pedestal is an eye-catching piece made from oak. With its raw wooden expression and clean lines, the pedestal is perfect for uplifting your home decorations and adding height to the interior of your home.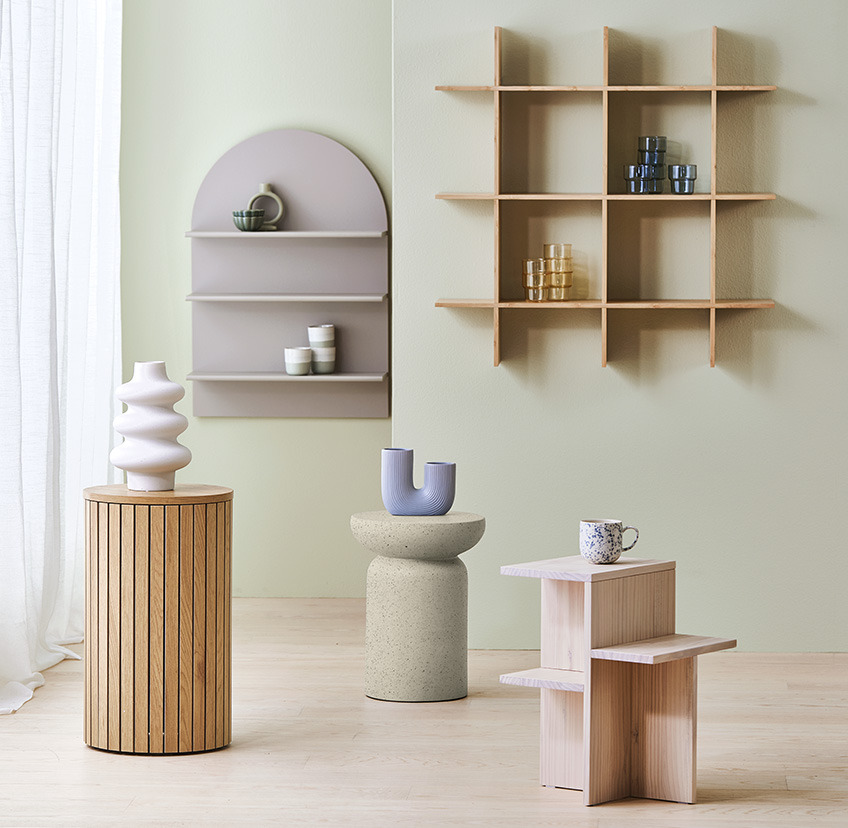 The new Nordic Mood collection includes many products that are already available, and from August 4th, the entire collection will be for sale in all JYSK stores and online at JYSK.ie.