Maybe you need new chairs for your dining table, but you are reluctant to kiss goodbye to your old dining chairs? A new trend makes it possible to mix and match dining chairs in terms of colour, style and design. That means you can hold on to your old chairs, while accompanying them with new chairs for your dining table.
Here are some ideas on how to incorporate the chair trend into your own dining room, whether you are solely on the lookout for new chairs or maybe also a new dining table. Get inspiration on how to mix and match different dining chairs for your dining table.
Combine new and old dining chairs
The new chair trend is very much about daring to break away from a classic look of a dining table, which features identical chairs. One option for mixing and matching might be to buy new chairs for your dining table, which have the same type of design as your old ones. You might also choose to go for chairs in the same colour, but in a different style, or you could mix the colours and designs of your chairs.
Give your dining room a new look with new dining chairs
If you do not have any dining chairs, another option might be to buy new chairs for your dining table in various colours and materials, matching a variety of designs, colours and styles. That means you can make your own mark on the combination of your dining chairs and, if for instance you have fallen for more than one model, you can choose to mix a variety of models.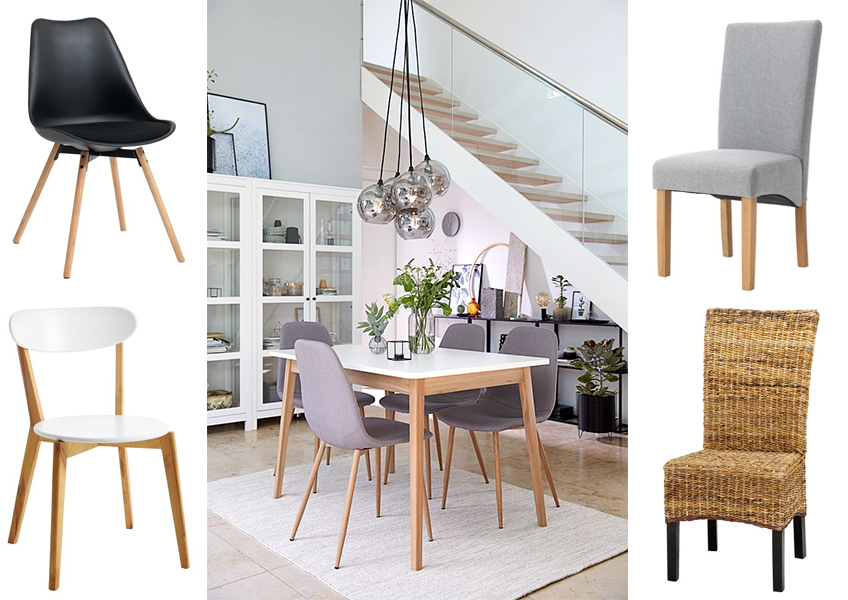 The dining table is a gathering spot for the family
Your dining table has an important position in your dining room, and in many modern homes, the dining room is the family's gathering spot. It is typically the place where family and friends can sit and chat, therefore it's important to consider the different functions of your dining table when choosing one. It's important to create a common thread between the interior decoration of your dining room and the décor in the rest of your home. 
Use colours and materials to make your personal mark
The new trend also makes it possible to mix mint-green chairs with, say, classic dark wooden chairs, without creating stylistic confusion. You can make a break with classic, purer lines, therefore making your dining room more personal and unique. The crucial thing is daring to mix and match your dining chairs across style, colour and materials. The new trend gives you license to lend an edgy touch to the look of your dining table, making a personal mark on your dining room interior.
How do you style your dining room? Do you mix trends or do you prefer to make the space more uniform? Comment in the box below.