When the light returns outdoors, you want to let it inside and get rid of the cave-like atmosphere created by thick and fluffy curtains in your home.
Lightweight curtains for summer windows and thick curtains for winter windows
An easy way to do this is by changing from winter curtains to summer curtains. In the winter months thick curtains can help create the cosy feeling that we love when it gets colder and darker and we want to retreat to the indoors. Thick curtains also have an insulating effect and help keep the warmth inside and block out the cold. 
On the other hand, we want to create a fresh summer feeling when it gets brighter and warmer. We want to let in the light, but at the same time block any curious glances through the windows.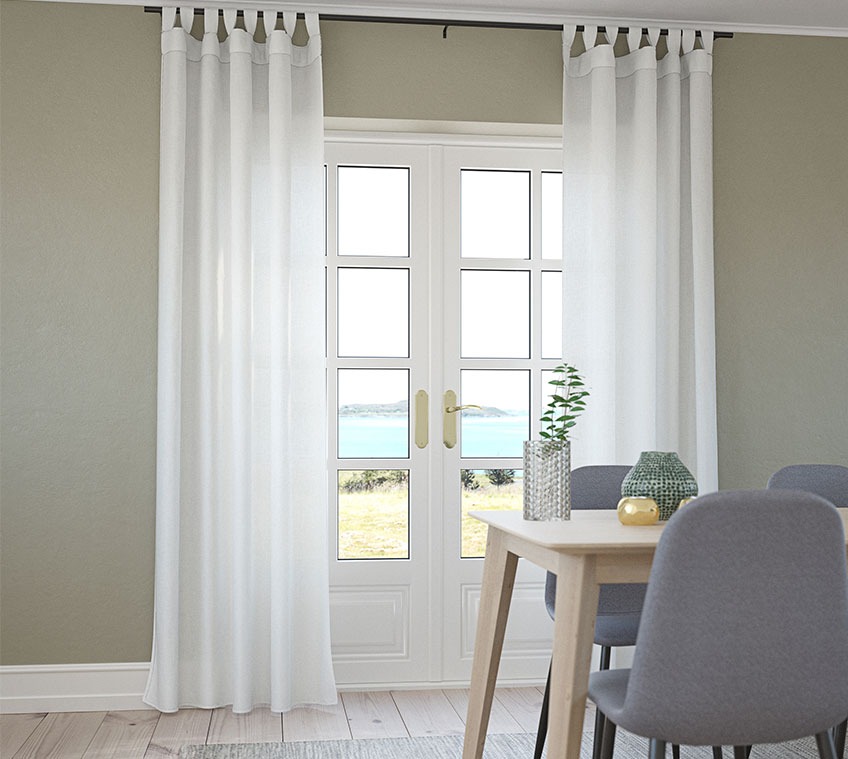 Use pleated blinds when you have screen time
What do you do if the light shines too brightly through the lightweight summer curtains? The answer to your troubles is an up and down pleated blind that lets you block out light where you need to. You can place the pleated blinds right where the rays of sun shine through the window.

In the summer time you want to be able to let in fresh air, but at the same time keep out mosquitos and other annoying bugs. An insect screen can do both and is available in different models that suit your window.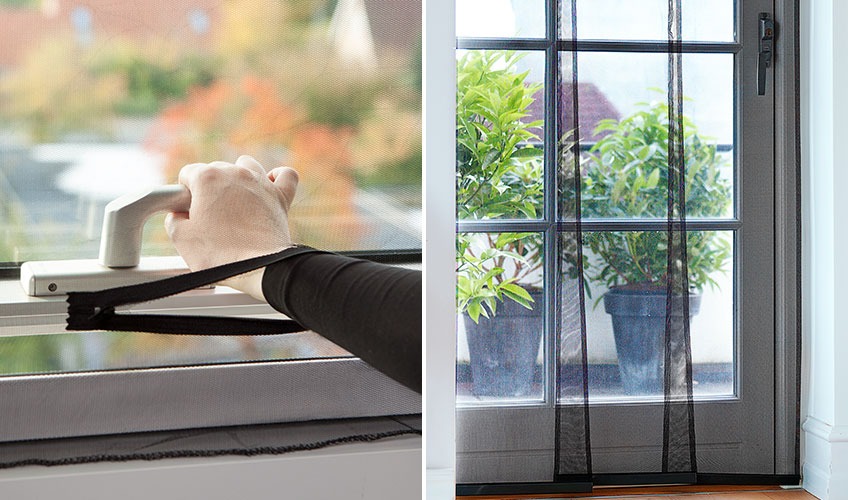 How to store your curtains
When you take down your curtains for the summer/winter, you want to store them as well as possible, so you can use them again for the next season. Here is how to do it:
1. Take down the curtains
2. If your curtains have curtain tape on top, straighten it out so the curtains loses their pleats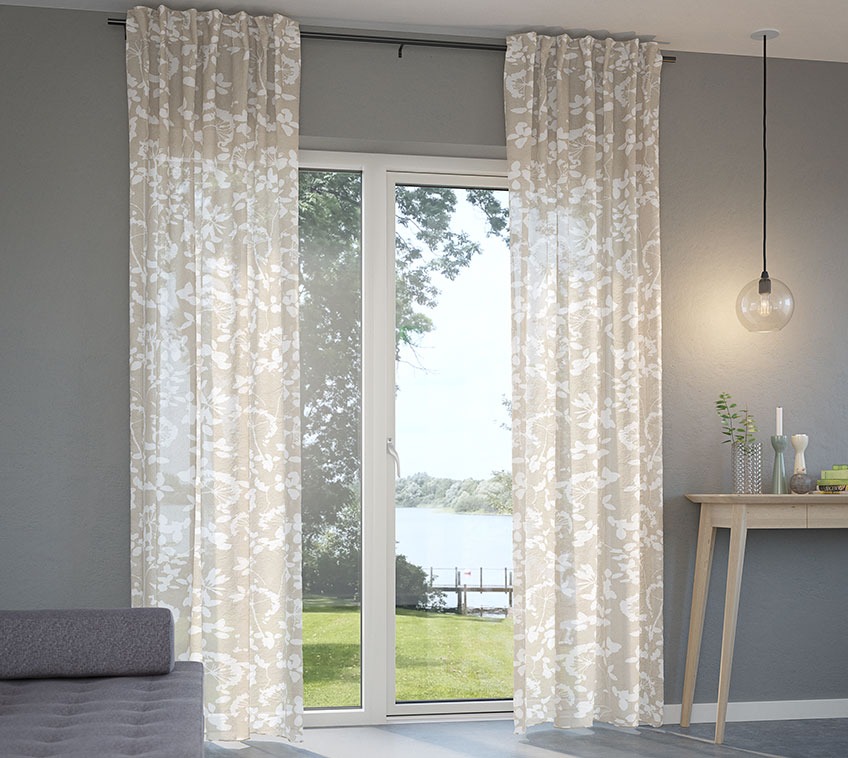 If the curtains has eyelets, no extra precautions are necessary.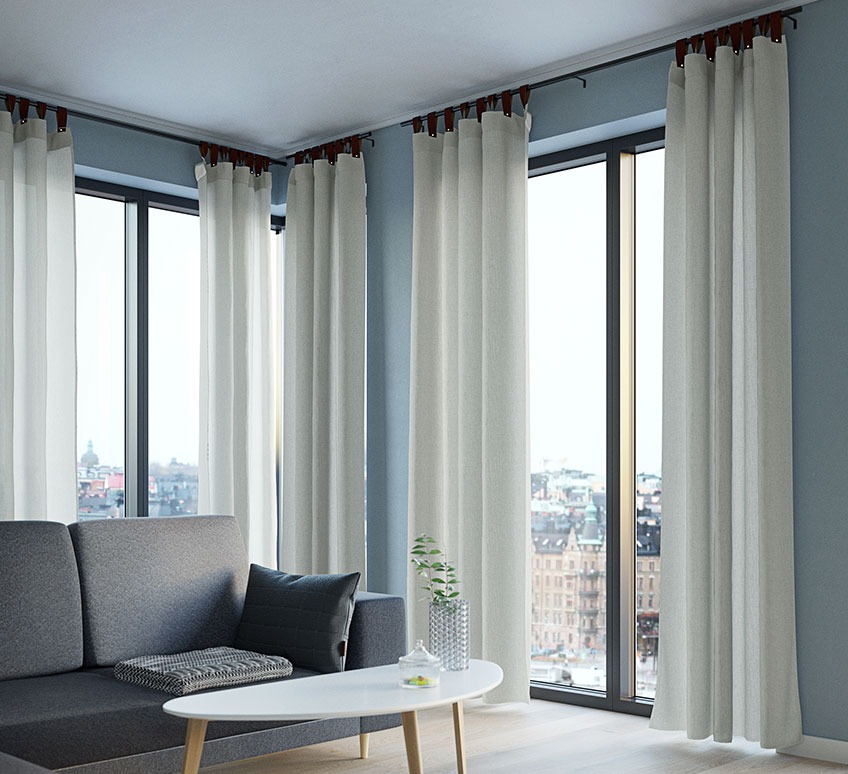 3. Fold your curtains  
4. If you want to save space, put them in a vacuum bag
5. Find a dry spot to store the curtains
When you want to hang them again:
1. Unpack the curtains
2. To make sure that the curtains hang nicely pleated:
3. Give them a quick round in the washing machine and hang them while they are still wet  
4. - or iron them and hang them
5. If the curtains have curtain tape, pull the strings to make them pleat again and hang them
6. Fold them in nice pleats and put a ribbon loosely around them.
7. If your curtains are wet, don't forget to put a dry towel or an old newspaper under them, to protect the floor.
8. Let them hang with the ribbon for a week and voila – when you remove it, the curtains hang in nice pleats.
You can also use a water atomizer in stead of soaking the curtains in the washing machine. If your curtains are wrinkled, you can easily iron them after you have hung them by using a clothes steamer.
What are your best tips to changing curtains in the spring and in the autumn? Let us know in the comments.