Spring is upon us, and with every day that passes, days get longer and warmer. To celebrate the arrival of spring and brighter days ahead, create a lovely atmosphere by decorating your home with organic shapes, rustic natural materials, and warm colours that all characterise the new Nordic Mood collection from JYSK. The collection is based on the JYSK trend BELONGING, which lets you invite the warmth of spring into your home.
With the theme highlighting mellow earthen colours and the prevalence of natural materials in their full splendour, the collection is a great addition for you to make the most of your springtime home decoration.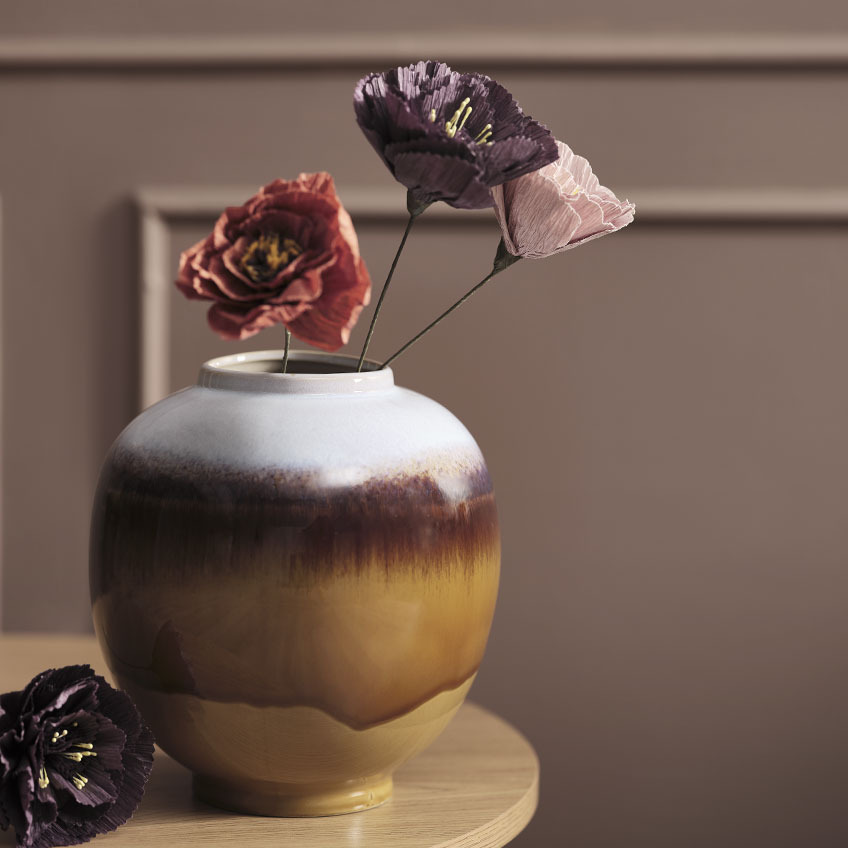 With its calm earthen colours and organic appearance, the MADS vase radiates warmth, cosiness, and a return-to-nature aesthetic. Due to its glaze, each vase has a unique, flowing pattern and is therefore a great compliment and decorative piece to natural materials. Use the MADS vase as a base for fresh or artificial flower bouquets to create a beautiful centrepiece in your home that exudes a rejuvenating, down-to-earth atmosphere.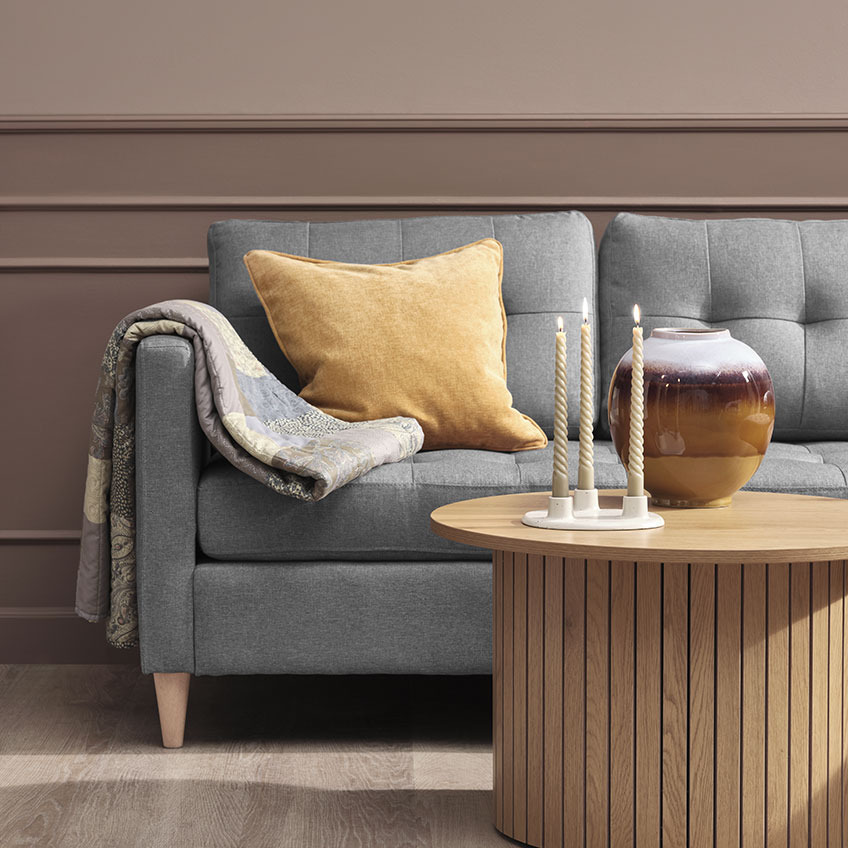 The HUMLE quilted blanket is the essence of the new Nordic Mood collection, combining natural and rustic elements to create a warm comfort piece. Its floral patterns and mellow brown and blue colours make it a perfect fit with the collection's focus on natural materials.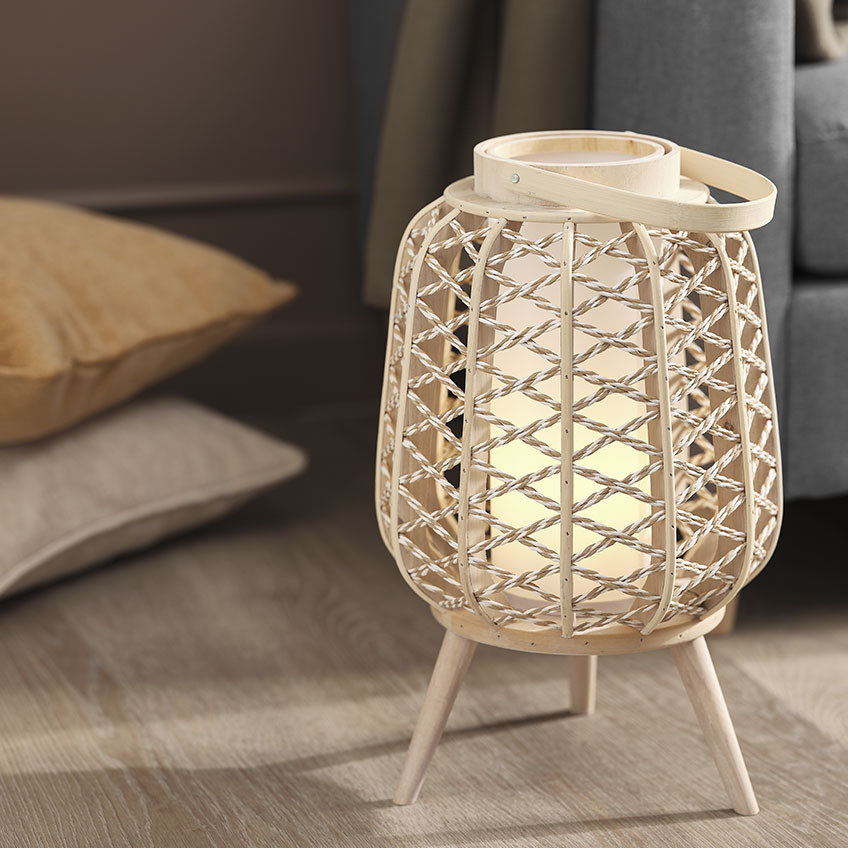 The KLEMENS battery lamp is made from bamboo and paper. It serves as a beautiful decorative piece in your home that radiates a soft, cosy light in the evening and the night. Despite its subtle and modest appearance, its softened light is a powerful addition to your spring décor.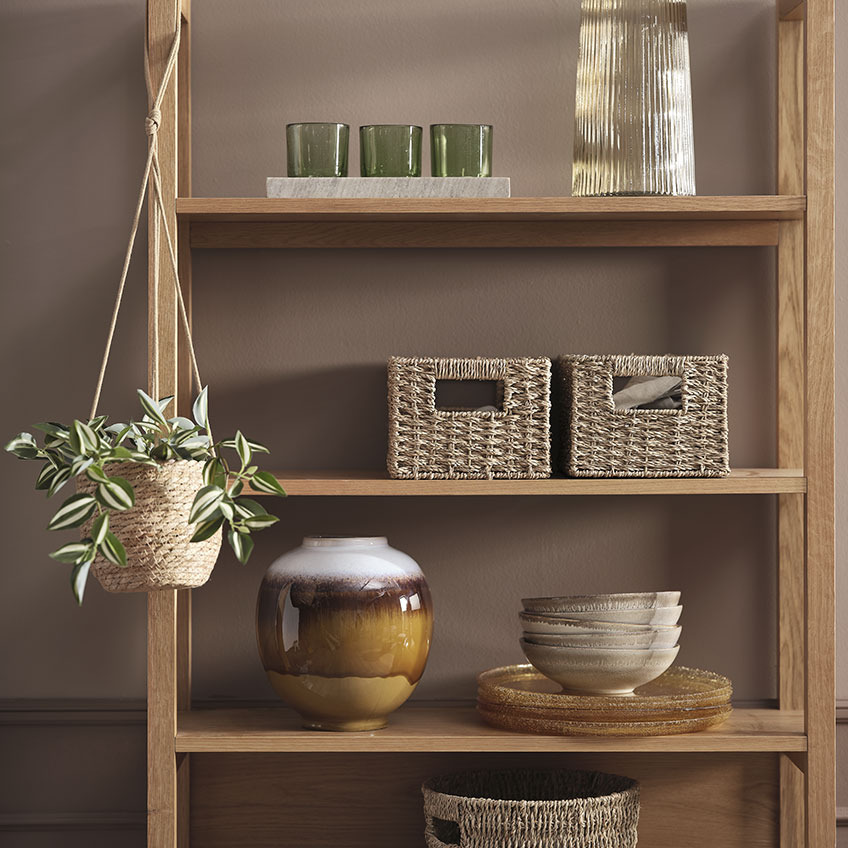 Decorate your home with beautiful accent pieces to solidify a coherent, cosy atmosphere. The STEFAN flowerpot is made from sea grass, and in your home, it will put natural materials in the spotlight to truly highlight the idea of bringing nature inside. The rustic materials of the new Nordic Mood collection serve as a complementing contrast to the earthen colours. The different pieces uplift and enhance your space, bringing soul and warmth to the atmosphere of your home.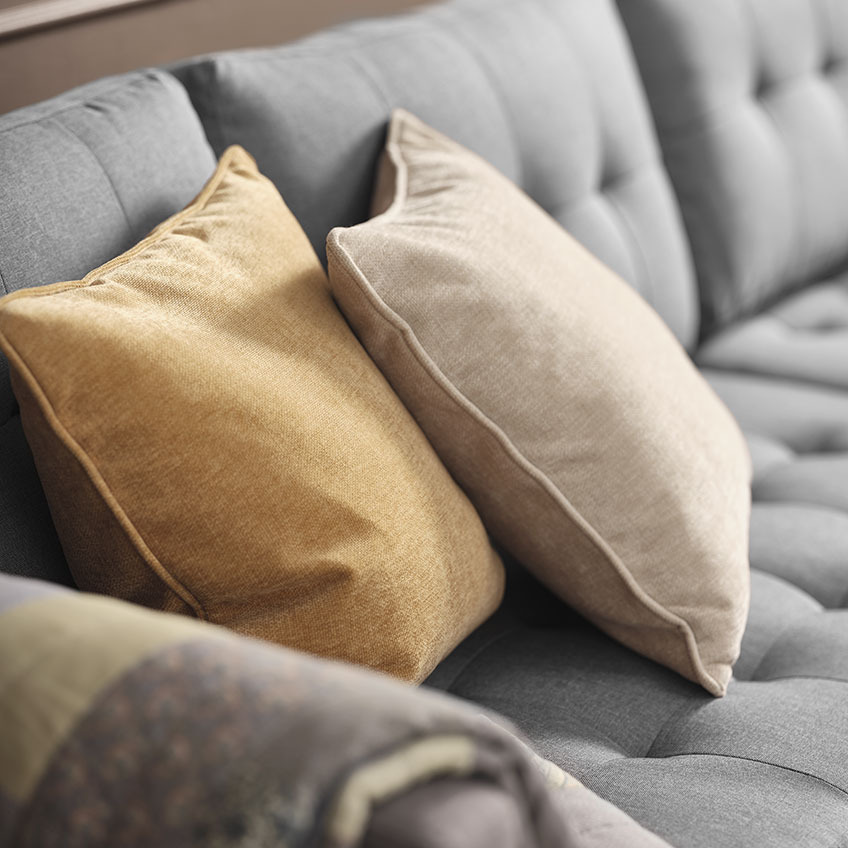 The HORNFIOL cushion is a beautiful addition to any seating arrangement. Made from chenille fabric, the cushion brings a comfortable, tactile element to your seating area on top of its visual calmness and comfort. Its soft colours complement the overall theme of the spring décor and natural materials of the new Nordic Mood collection very well.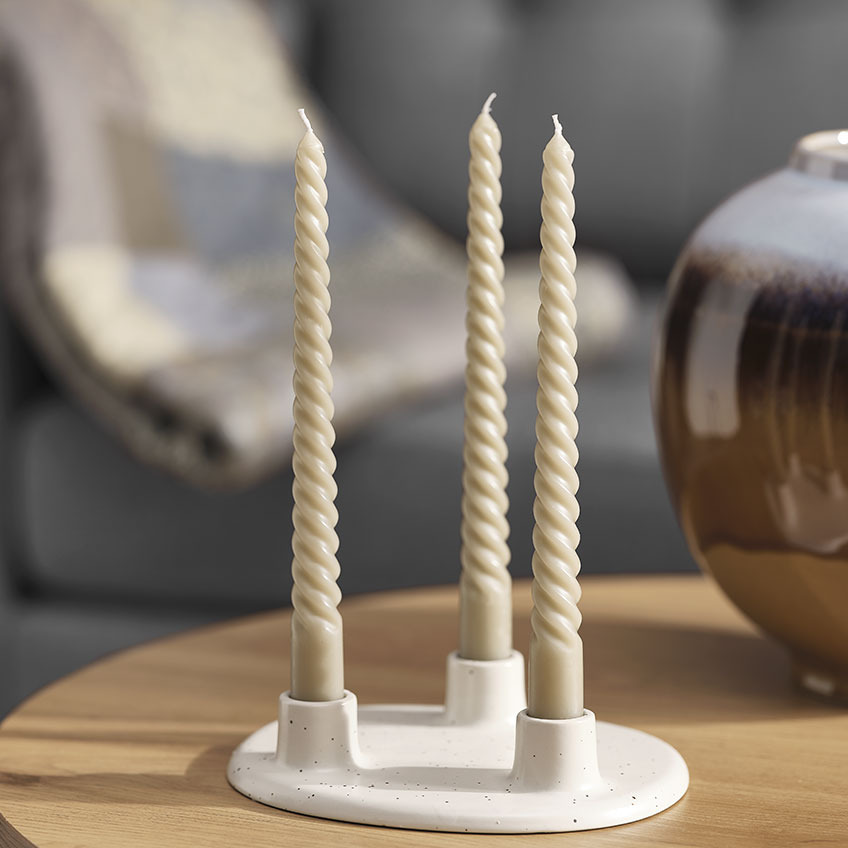 The LAURITS candlestick brings organic shapes mixed with a calm white colour to complement the warm, mellow colours of natural materials such as hardwood. The BALDUR twisted candle is a beautiful addition the LAURITS, as its distinct shape and calm colour complete the atmosphere in your home.
The products are for sale in all JYSK stores and on JYSK.xx.