When life suddenly changes, many people tend to review their lives to see if something needs changing. Maybe stepping into a new decade has inspired you to make some changes at home.

Interior decoration is constantly changing, and after several years of minimalism and clean, Scandinavian lines, we are now seeing a new trend building up in modern homes. A trend that lets you think bigger and more graceful when choosing new furniture or decorative objects.

What is maximalist decor?
The maximalist trend invites colours, patterns, diverse furniture and lots of knick-knacks and décor into the interior. Therefore, you should use your imagination – the sky is the limit. It is all about creating a warm, personal and unique home.
As you can see from the details below, you can find furniture with strong and graceful lines, and it is allowed to have fun with shape and colour. Also it's time to let the rugs shine, whether you choose colourful patterns or solid-coloured.

How to master the more is more look:
Maximize with smaller decorative items. A keyword in the maximalist style is decorating. Fill your home with travel finds, vases, porcelain ornaments or boxes. Use your decorations instead of trying desperately to find storage space for them.

Don't be afraid of colour! Paint one or more walls in vibrant colours – if you are brave, you might even paint the floor or ceiling. It is an easy way to make your home unique and new wall colours will make you see your old posters, knick-knack, and furniture in a new way.

Mix the old with the new. The maximalist trend is great because you don't have to run out and buy a whole bunch of new stuff at once. Mix old items you already have with new carefully selected items, and your home will look personal, unique and on-trend.

Create an image wall. This is a very trendy way to decorate walls in a personal way. Mix all the different images and posters you have gathered throughout time. It might take some time – but the end result will be worth all the time spend. A tip is to lay out all the frames on the floor and rearrange until you are satisfied with the mix.

Another tip for getting the maximalist style is to extend the ceiling height with heavy and beautiful curtains. It does not have to be a costly affair, although it gives a luxurious feel.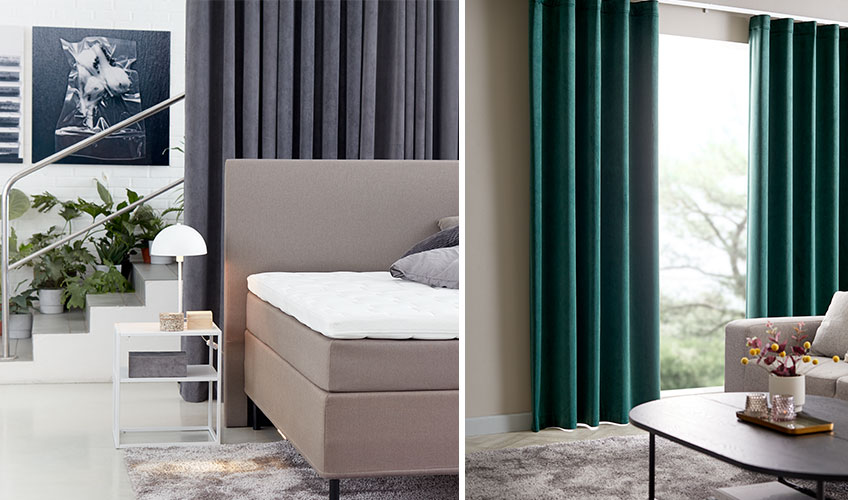 Make it your own
It is a common misunderstanding that a maximalist vision embraces clutter and untidiness. This is untrue. Instead, maximalist spaces are more visually interesting and eye-catching.
Therefore, you should experiment when you decorate your home and the maximalist trend allows you to display your personality and create a very personal home. You don't have to use the whole colour palette. If the softer nuances are more your style then turn up the amount of and place them in decorative settings.