Using mirrors in your décor has many benefits. Among other things, they can make a room seem more spacious and double the light in a room. However, there are also many things to consider, when you want to find the right mirror for your home: Where do you want to place it, what is the purpose with the mirror, what size and frame are right etc. In this guide you get our best advice.
Mirror types
There are wall mirrors, designed to be hung, and leaner mirrors that don't need to be wall-mounted. Finally, there are freestanding mirrors that can be tilted. All come in different styles and sizes.
Mirror size
One of the first things to decide is what size is right:
If you are hanging the mirror in a dressing room, you probably want to see your entire body and the outfit that you are trying on. A hallway mirror can be either large or medium sized so you can check your appearance on your way out.
Even if you are just using the mirror as a piece of décor, don't be afraid to go big and make the mirror a central element in a room. Specifically, if it has a decorative frame.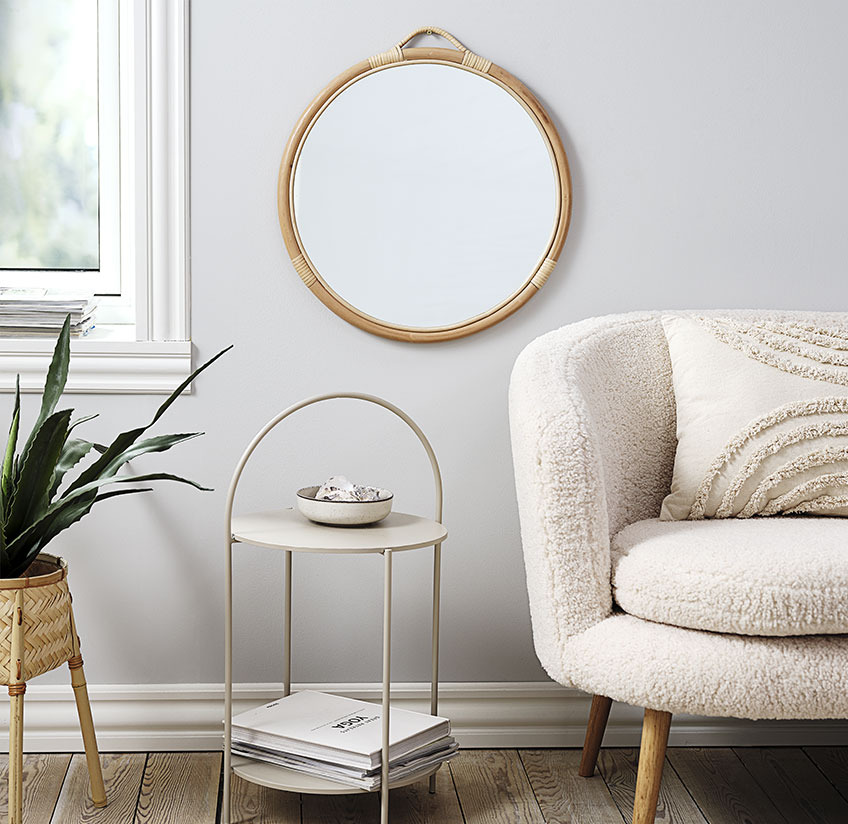 Also make sure to choose a mirror that feels proportional to the other items in the room. If you hang it above a sideboard or a sofa, keep in mind that it should be around two thirds of the size of the furniture and never wider than what is underneath it.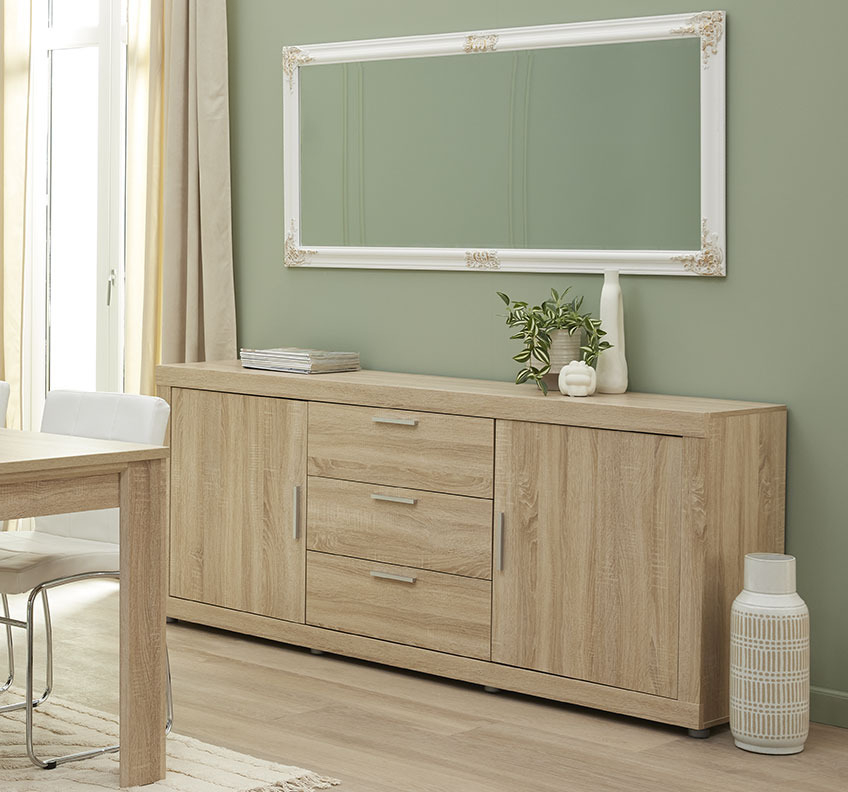 Mirror shape
Square or rectangular mirrors are probably the most common and might seem like the safe choice – and they are easy to place on a wall. However, other shapes also have their benefits. An oval or a round mirror is a great choice that can soften up the look of an angular sofa.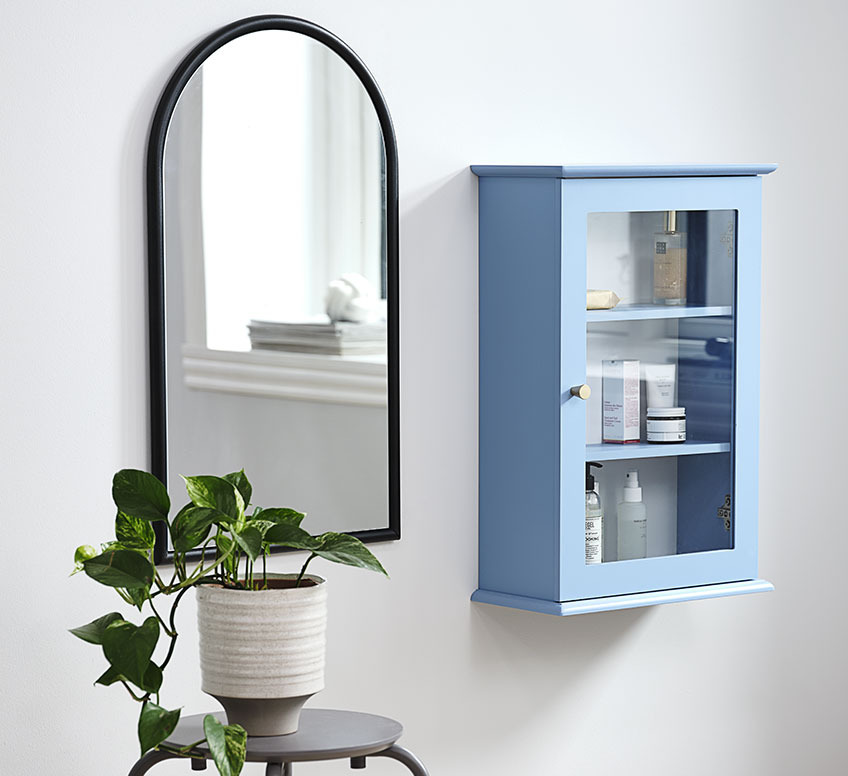 Mirror frame
Mirrors are both available with no frame and with a variety of different frames: Black, white, gold or wood, wide or narrow, simple or ornamented. It is very much the mirror frame that defines the style and determines whether the mirror is in line with your interior.
However, a mirror can also be the element that adds a suitable contrast to your décor. If your style is very romantic, a mirror with a simple frame can be the right choice. If your style is minimalist, a mirror with a beautiful, ornamented frame can underline it.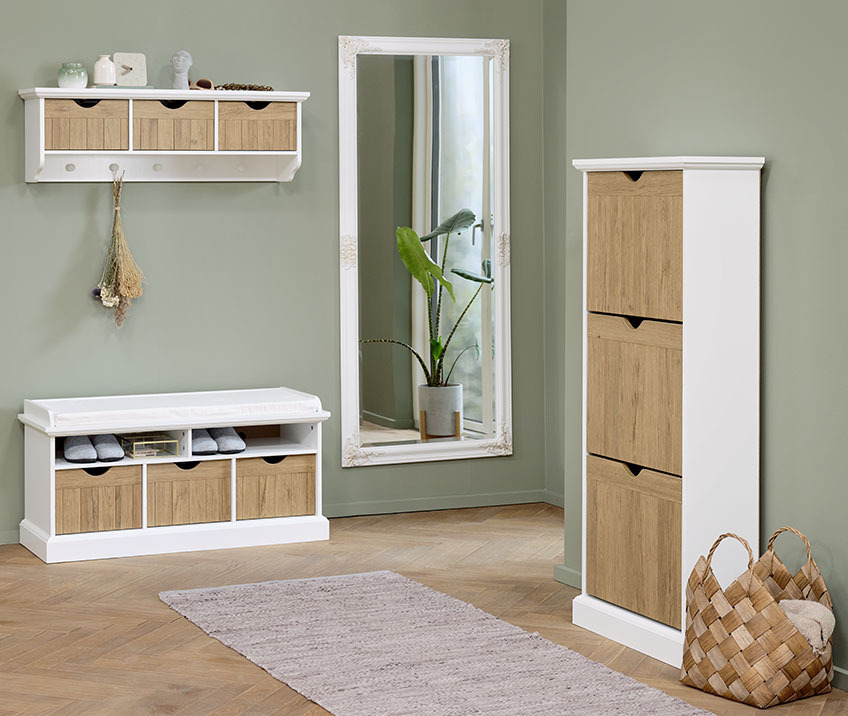 If you want a small room to seem more spacious, find a frameless mirror – it is one of the best ways to make a space seem larger than it really is.
Position on the wall
A good rule of thumb is to hang the mirror roughly 150-160 cm from the floor to the center of the mirror.
If you hang the mirror above a sideboard or console table, position it about 25-30 cm above it.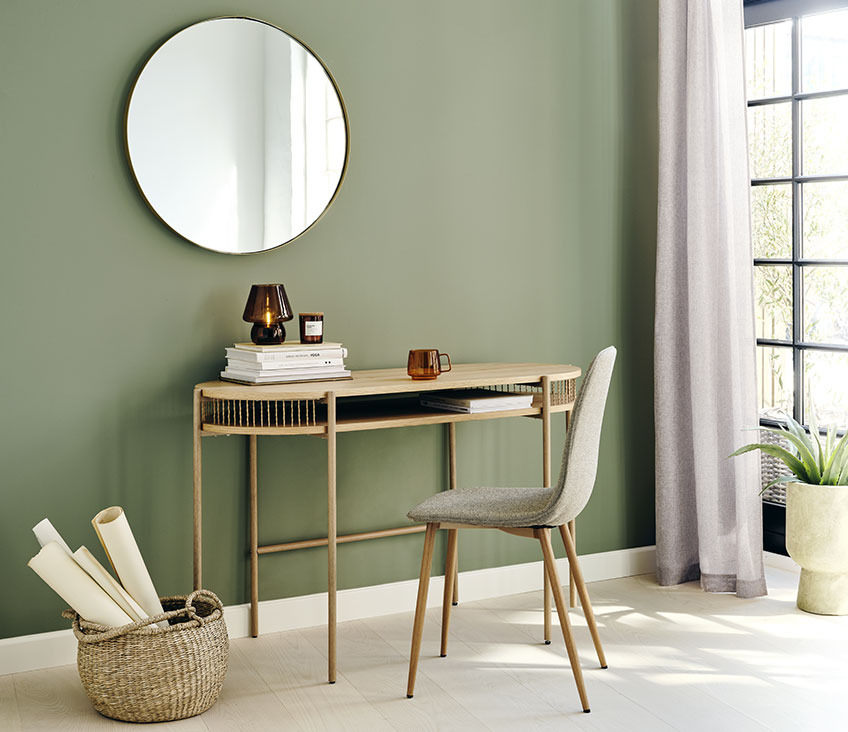 The mirror should be centered on the wall or to the sofa or fireplace beneath it, but as mirrors can serve many purposes, there are exceptions to this rule of thumb – for example if you want the mirror to capture the reflection of a view.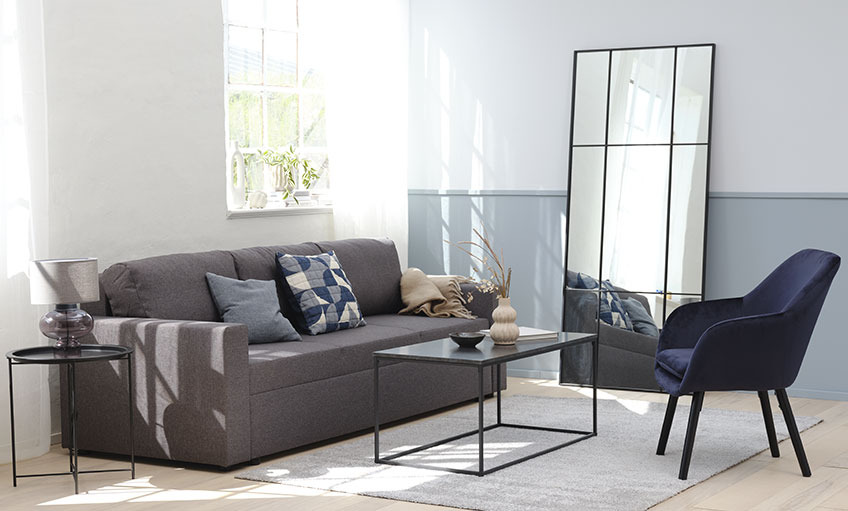 Where do you need a mirror?
You don't have to restrict yourself to hanging a mirror in the bathroom or the hallway. Mirrors have so many benefits that they are also ideal for living rooms or dining rooms, or any small or dark room, where they help open and brighten-up the space. However, there are some things that you should avoid when decorating with mirrors:
Don't hang a mirror opposite your bed. When you want to go to sleep, it is important that you don't get disturbed by the sight of your own or your partner's movements, reflected in the mirror.
Don't hang two mirrors facing each other. This will cause light and reflections to bounce from one to another repeatedly.
Don't hang a mirror directly opposite a window. The mirror will reflect light into your room, which can brighten it, but also be blinding.
Don't choose a mirror with a wooden frame for your bathroom. The mirror should be able to withstand humidity and moisture.
Also check our guide to choose the right cabinet