The garden table is the center for your al fresco dining, summer drinks with friends and breakfast in the morning sun. That is why it is important to choose the right one for you and your family. Let us guide you through the different options.
What shape is right?  
Round, square or rectangular garden table? All three shapes have their benefits, and you should first look at the space that you have available and decide what would be the best fit.
A rectangular or a square garden table is easy to push against a wall, so you can save a little space on the patio or balcony. If you need room for an extra guest, you can pull the table away. A square garden table can help you create a cozy atmosphere - ideal for a board game night.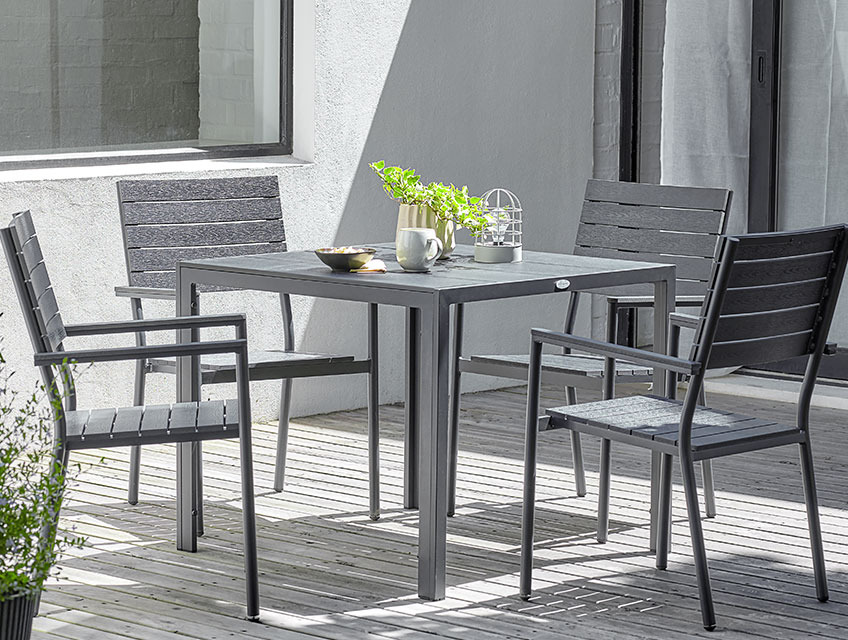 If you need room for a lot of guests, the safe choice is a rectangular garden table. It is important to choose the right garden chairs as well. If comfort is important to you, go for some with armrests and a soft seat. When you need room for extra guests, you can add some less wide garden chairs.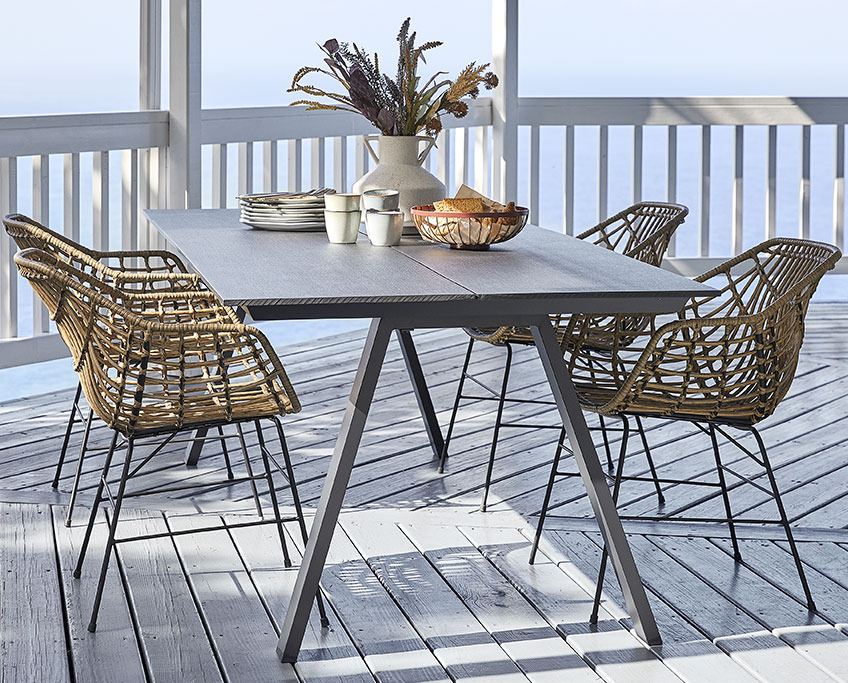 A round garden table can be the right choice for a small patio or balcony. It is easier to get around and often you are able to squeeze in an extra setting. Read more about the benefits of round garden tables.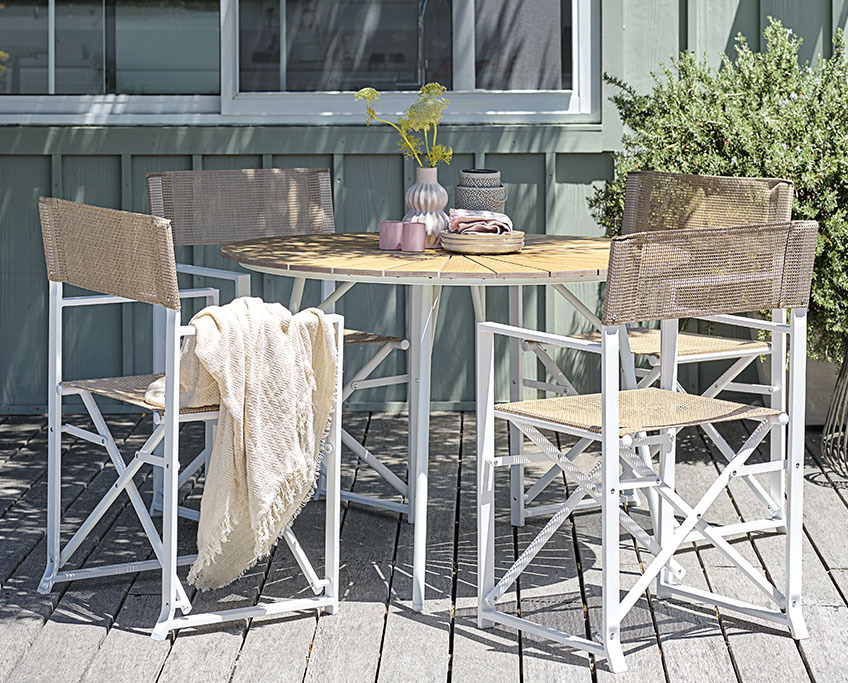 Garden table base  
Traditional garden tables have four legs, but why not consider a garden table with a square metal base? It gives the table a stable, yet light and modern look, and the table can be a little easier to move around than one on four legs.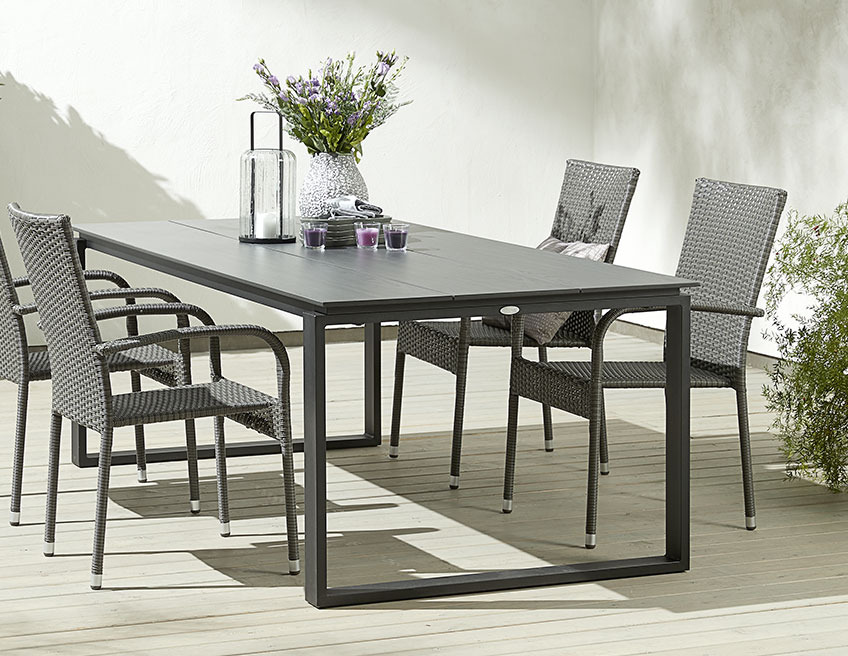 Some round garden tables have a center base instead of four legs. It makes for a modern look and you don't have to mind any table legs when placing your garden chairs around it.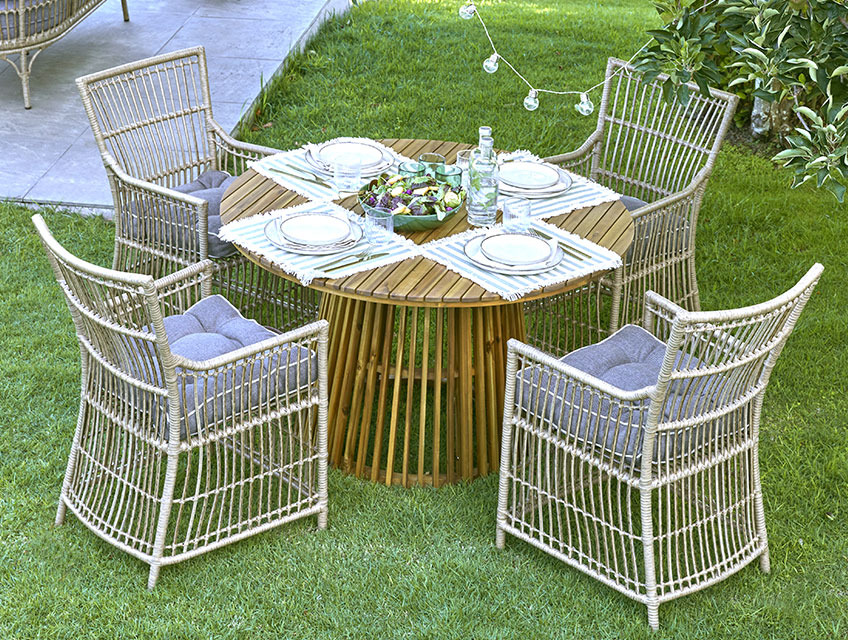 Garden tables for small spaces and large groups
Don't give up if you have a small balcony. A balcony table that can be folded when it is not in use is ideal for small outdoor spaces.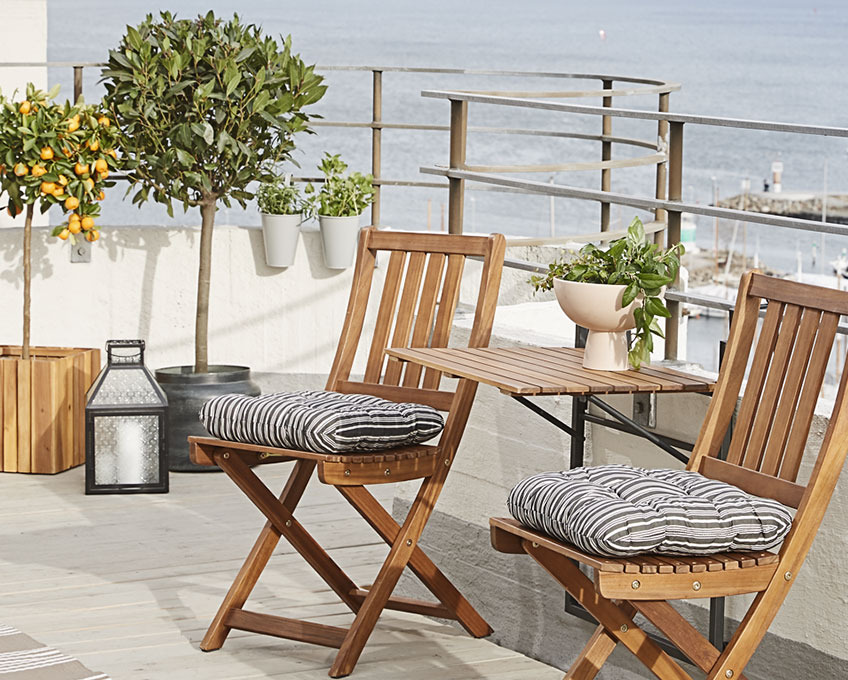 Another option is a bar table with stools that will add an urban café vibe to your patio or balcony.

On an everyday basis you just need room for your close family, but on birthdays and on other festive occasions you might be more people than usually around the table. That is when you need an extendable garden table.

Not only rectangular garden tables can be extended. The same is the case for certain round garden tables that get an oval shape when you insert the extension leaf.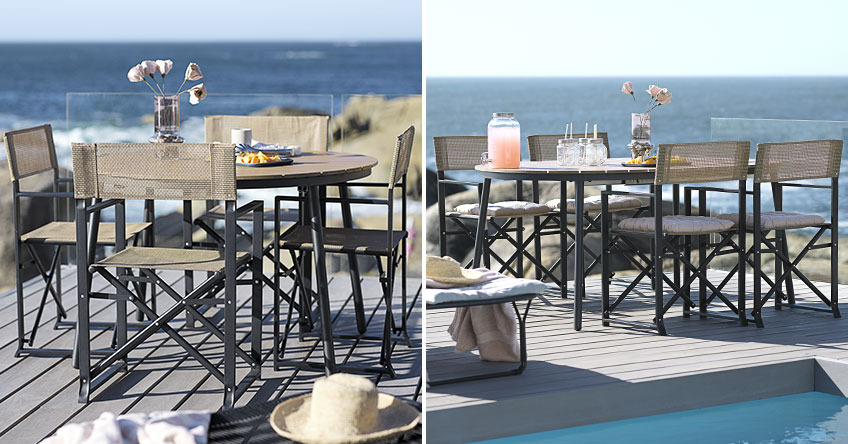 Materials, colour and style
Garden tables are available in wood, artwood, metal and plastic, as well as various colours, so it all comes down to your preferences. You might find that a light garden set has the perfect summer vibe.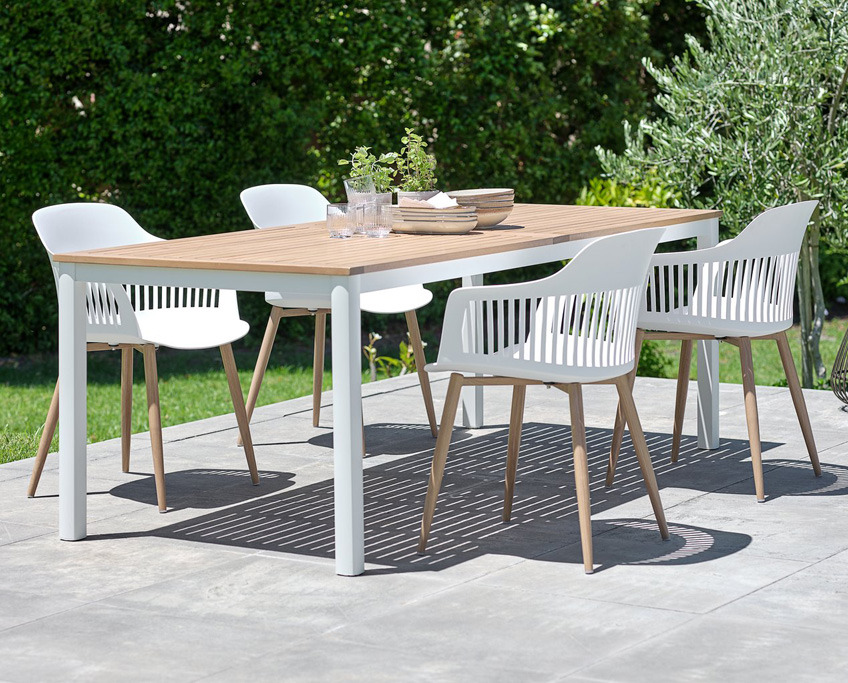 Or you might prefer a tight and contemporary look for your afternoon get togethers, patio soirees or garden parties.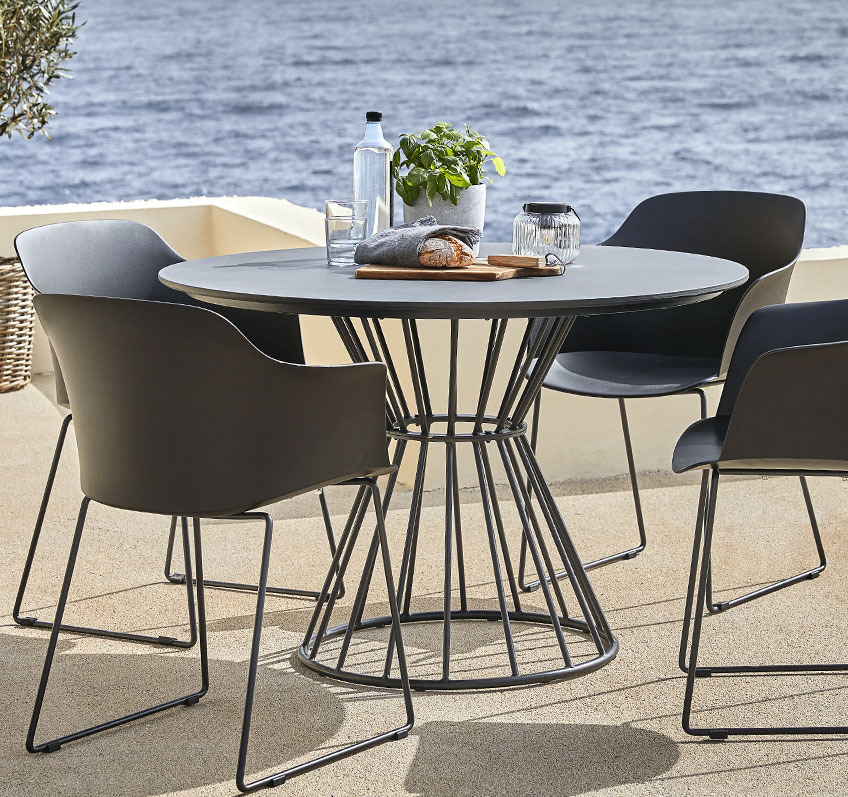 JYSK wishes you a lovely summer.