A child's room is a child's universe, and it should be a place where your child enjoys spending their time. The design of a child's room should encourage relaxation and play, but at the same time it needs to include more practical elements, such as a bed, a desk and furniture for storage. It takes a certain structure to include those elements while at the same time creating a cosy room for your child to play.
Inspiration for the perfect children's room
There isn't a 'perfect' design for how you should structure a kids' room, as every child is different afterall. What is most important is that the room becomes a place of fun and play, therefore it's important to think about what wishes and expectations your child might have when it comes to their ideal room.
You can pick a decorative theme depending on the interests of your child, rather than their particular gender. They may be interested in superheros, sports, a particular film such as Frozen, it is therefore important that you understand what your child likes and how they will want to spend time in their room.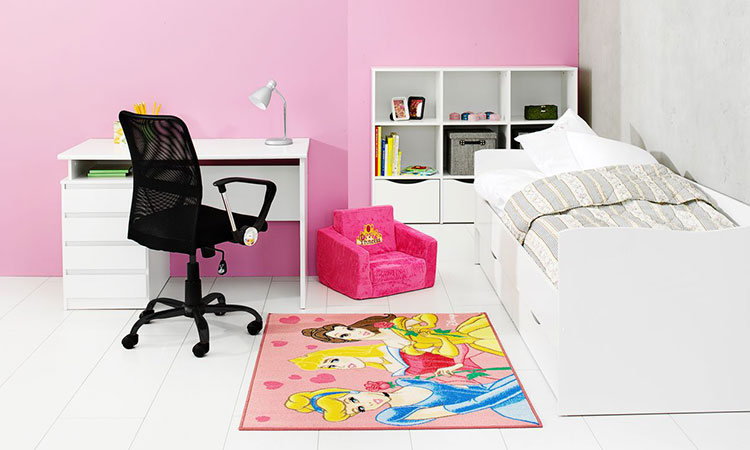 Bunk beds as storage and space solutions
A bunk bed is a smart and practical piece of furniture for your children's room. Often a play area for children to create imaginative locations within, but also a practical piece of bedroom furniture in terms of space saving and extra storage solutions. If you're after more space saving solutions for more children in one room, then consider a classic bunk bed with two beds on top of each other.
Kids' bed with storage
Perhaps a low bed is a better match for your children's room. Kids' beds come in a number of design and configuration, whether they have to be tall or short and if you need storage options or not. A classic kids' bed with storage possibilities is ESKEBJERG.

Choose the right mattress
A vital detail in a child's bedroom design is the choice of mattress. The right mattress is important to make sure your child sleeps well, and vital to make sure you pick the appropriate hardness to avoid your child getting backaches. A mattress that fits most in both hardness and thickness is the DREAMZONE Mattress, a quality mattress with polyurethane foam, making it comfortable and soft to sleep on.
Junior bedding in the right style
The bedding you choose for your children's bedroom can complete the style of the room. Bedding comes in several variations of materials, colours and patterns, and can reflect a child's personality and interests in an easy and affordable way.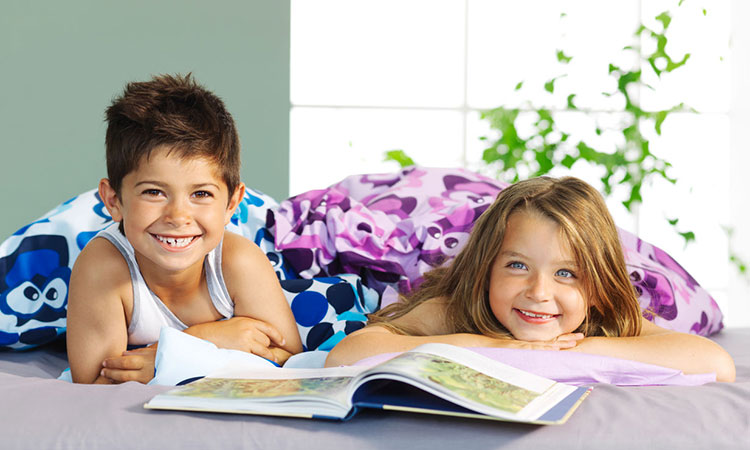 A desk for fun and practicality
A children's desk is not just a desk. It's an important part of the child's room decor, and it needs to fit both decorative items and have space enough for your child to be able to write and be creative. You can find children's desks in endless variations of designs, sizes and materials.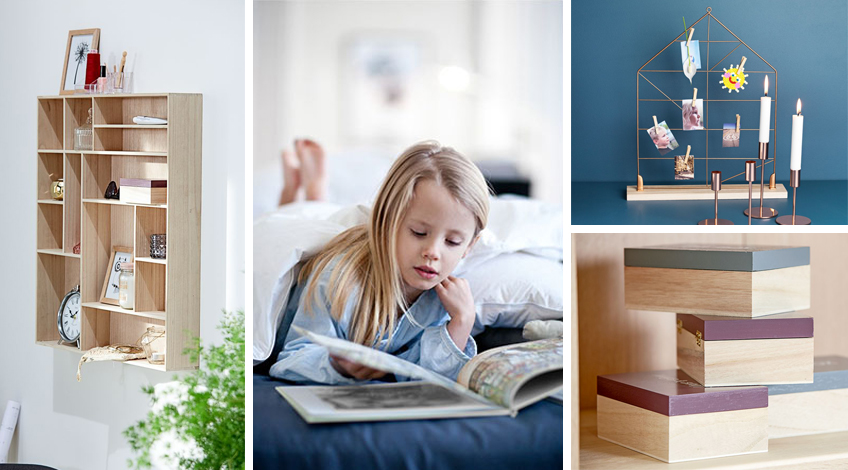 How have you decorated your children's rooms?
We welcome tips on how to decorate the perfect children's room as well as inspiration and ideas from you. Share your experiences in the comment box below.