The bedding you choose for your kids helps to set the style of the children's room. Whether you go for a classic pastel colours or a bright print or motif, the right bedding can set the scene for your child's personal space. Get inspiration and creative advice on which bedding you should choose.
Kids' bedding for the little ones
Of course the very little ones don't have much to say about what their bedding looks like. As a parent, it can still be a lot of fun to create a special style in the baby's room, and the bedding is a big part of this.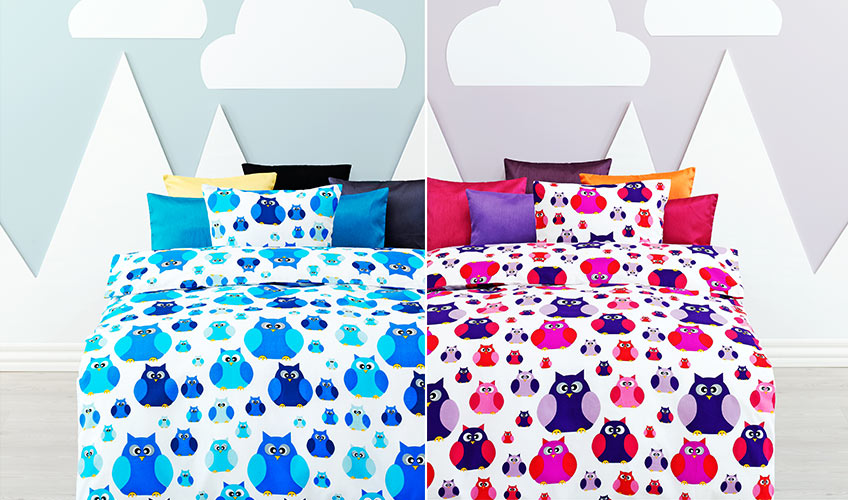 You can get cot bed and toodler sized kids duvet covers in different styles. Choose bedding in pastel colours, if you want to create a cute and classic baby room, or choose something with a lot of colour to create a more fun style.
Pictures and characters on bedding
Already at the age of two some children have a strong opinion about what is cool and fun. Your toddler will love fun motives on the children's bedding, without a doubt.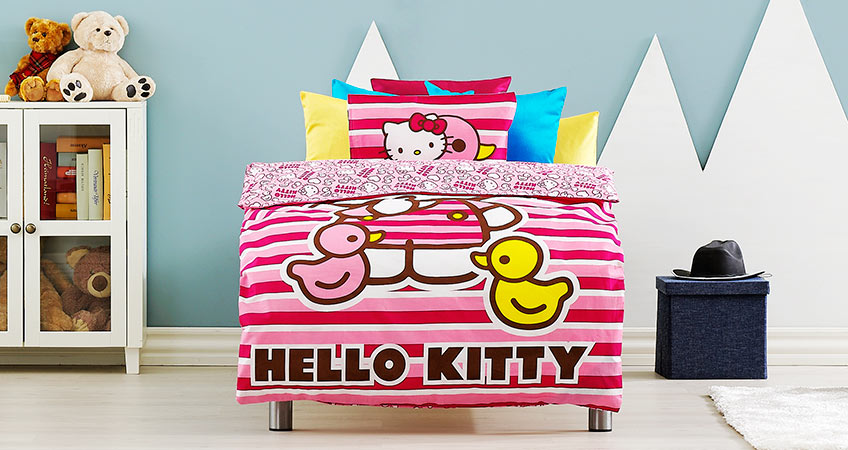 Naturally, the older kids will also have an idea about what's cool and what is definitely not. If you son or daughter is a big fan of football then bedding with their favourite team would make a cool addition to the posters on the wall. 
Bedding for older kids
Often, the older children want the decoration of their rooms to look more raw and grown-up, and the last thing they want is for their rooms to look childish. For the rock enthusiastic teenager, bedding with rock bands might be a hit since it creates the exact right style in the room.
Bright colours
A lot of bedding for children has very bright colours, whereas adults tend to go for more of a minimal style and theme. Therefore you can pick from a great selection of kids bedding in bright colours, which helps create a fun and playful stile in your kids' bedroom.
Creativity with kids' sheets
A fun idea is to buy colourful sheets. If the room has a football-theme you can buy a green sheet resembling a football field. And if you're extra creative you can use white fabric paint to make lines where the goals are just like on a real football field. Or how about creating a flowery meadow by painting flowers on a green sheet? That could go very well together with horse bedding. 
Choose the right sheet
Even though style is important in the kids' bedroom, the functionality is still a top priority. When it comes to the bed, your choice have an impact on your child's sleep and therefore also on how well-rested your child is in the morning. When you're picking a sheet for your child there are several things you should consider – both in terms of material and type of sheet. If your child sometimes wets the bed it can also be a good idea to protect the mattress.