Candles are perfect during any season. Cosy up in winter, or create longer outdoor nights in summer with a range of candles and candle holders. Get inspired with different designs and candle styles.
Create a warm atmosphere 
Using candles is great way of creating a warm, welcoming cosy and relaxing atmosphere. We have gathered some inspiration on candles, tealights and holders that will make your home snuggle ready.

The coloured glass creates a warm and beautiful light and can bring life and warmth to your home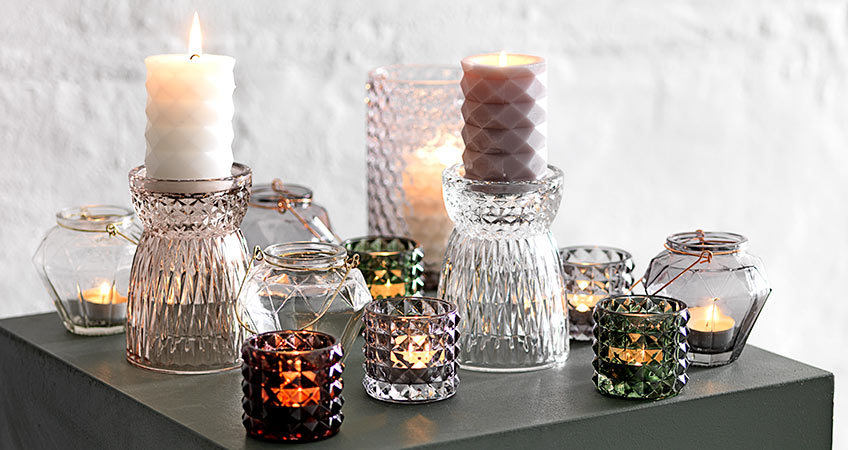 HALVDAN tealight holders are small and shiny, and fit perfectly on the coffee table or windowsill. They are perfect for Christmas or just to bring some golden metals into your home. 

The small oil candles are more environment friendly because they emit fewer particles than candlelights. You can combine them with our NORDIC LIGHT candle holder for a modern touch. 

Our DANFRED tealight holder is very popular. It comes in grey glass and a bronze metal string and in clear glass with a golden metal string. 
Candlesticks under £5
Be ready for winter and fill up your home with coziness and warmth. We have gathered a mix of beautiful candlesticks, tealight holders and lanterns all under £5!