Summer is the perfect time to bring family and friends along on a trip to the beach to soak up the sun and go swim in the ocean. Whether you are relaxing and sunbathing in the sand, taking a dip in the water, or enjoying cold beverages in the shade of a beach parasol, making sure to bring the right beach towel or beach blanket for your needs can make all the difference in your enjoyment and comfort.
Beach towels and beach blankets – which one should you bring?
Beach towels, normal towels, quilted blankets, regular plaids. There are many options, but this makes choosing the right one more difficult: How do you determine which one is the best fit for you, the setting, and the activities you will be doing? Several factors can influence this:
How many people are with you on your beach trip?
Are you planning on swimming or just relaxing on the beach?
What other things are you bringing?
Are you staying well into the evening?
Asking yourself questions like these can help you identify which options you should bring. If you will be going for a swim, you will definitely be needing a beach towel to dry off. If you are with a large group, bringing several beach towels and blankets is likely a good idea. Are you bringing a disposable barbeque to cook dinner on the beach? Bring a quilted blanket to stay warm as the sun goes down.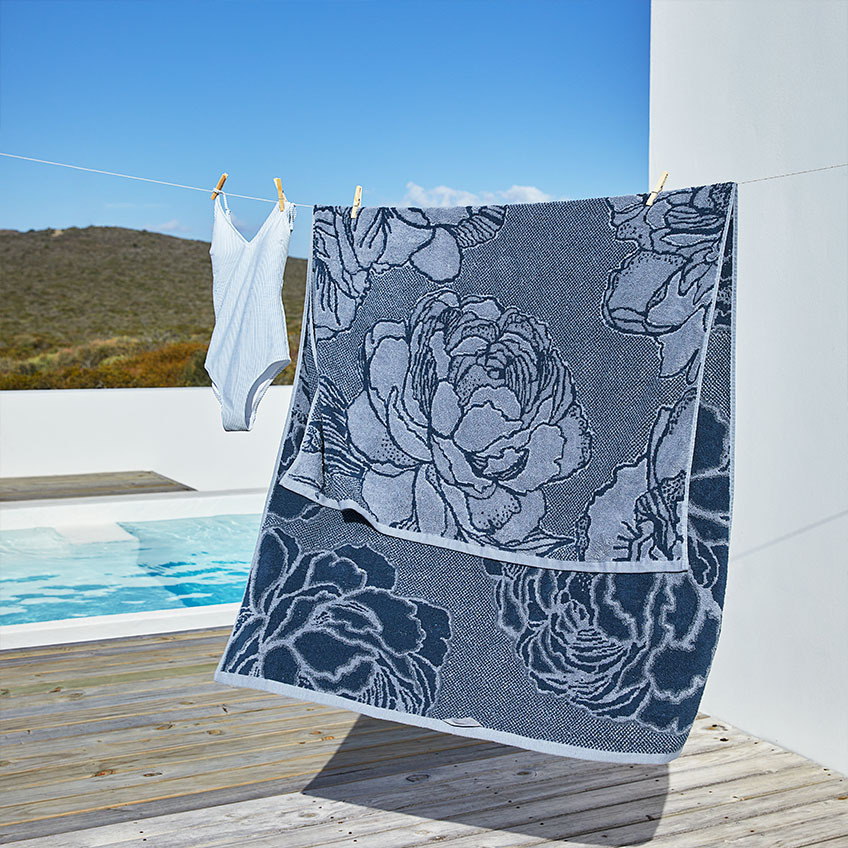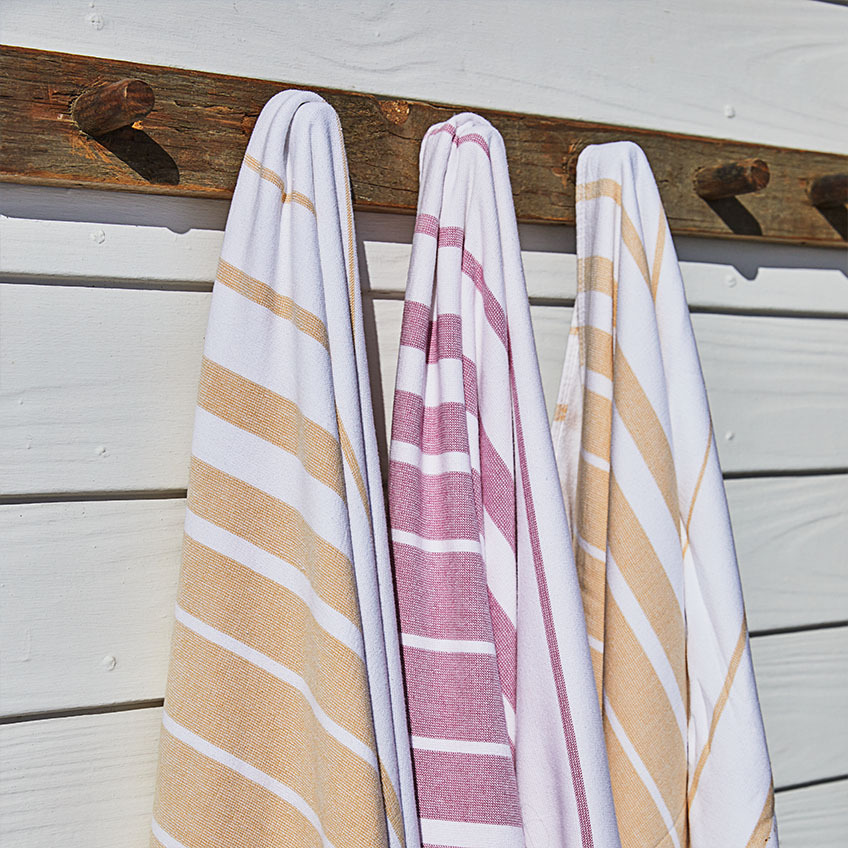 Beach towels
Classic beach towels are the go-to option for trips to the ocean, and a must-have if going for a swim. The size of a traditional beach towel means it can be used as an underlay as well. The BACKA beach towel is trendy and comes in multiple colours and patterns.
Quilted blankets
A quilted blanket is another great option for the beach, especially if it is a cool or windy day, or if you are planning on staying well into the evening. Quilted blankets have filling and therefore provide more comfort and insulation than a beach towel – and this also what makes them great as an underlay or for snuggling up.
Beach hack: Stay sand-free with a fitted sheet
Did you know that you can use a fitted sheet to create a sand-free area on the beach?
With its large height, a fitted sheet is perfect for this. Turn the sheet upside down, place bags and coolers in each of the four corners and fold the sheet up around them. Now you can enjoy a makeshift playpen that is perfect for keeping sand away, which is especially neat for toddlers.
Other must-bring essentials for the beach
A trip to the beach on a hot summer day is the perfect setting for a great time. To really knock it out of the park, however, you should not forget to bring other beach essentials.