Christmas is fast approaching. With Christmas comes a lot of holiday joy but for some it also means a lot of stress and a long to-do list. We are here to help you make this Christmas more relaxed by giving you simple tips on how to plan your Christmas shopping early. 
1. Set a budget and stick to it
The first step in your Christmas shopping is to set a budget. It can be a good idea to set money aside during the year, so you don't have to find extra money somehow every November or December. You can always start by saving a small amount every month.
Keep a general idea of how much you will spend on each person and note it down. For instance, you will maybe spend more money on your immediate family than on a friend.
2. Make a list and check it twice
You need to decide who you are buying gifts for. Some people only buy presents for the close family. Other people put together Christmas presents for the whole family, friends, co-workers and more. Decide on what you (and your budget) are comfortable with. It can also be a good idea to align with your friends and family on whether you are buying gifts for each other.
3. Create a Christmas shopping list
Decide on what sort of gift matches each person on your list. What do they like? Bedlinen, books, duvets? Have a rough idea of what presents you want to give the people on your list. Look at their wish list but also brainstorm ideas. Maybe you know something they would like but that they haven't thought about themselves. Write the ideas down on your list. Keep this list in an easy-to-carry form, like tucked away in your wallet or on your phone for quick reference.
4. Start your Christmas shopping early
Some start as early as the day after Christmas. However, if you start in November you also have plenty of time to get all the presents sorted without feeling stressed. Check out sales throughout the year, and if your start your Christmas planning in November then Black Friday is a good day to buy most of the presents. Buying early often means that you can save money and avoid paying full price.
5. Don't wait until the last minute
Many people end up shopping last-minute because they put off the inevitable. Instead, make a Christmas plan as we suggest. This way you also avoid things being sold out and having to make hasty decisions – and maybe going over budget. Set aside time in November or early December and get the job done. 
6. Plan a cosy Christmas shopping trip
On the trip you will have your plan with you, so you know who to buy for and a rough idea of what to buy them. Maybe you're not the type of person who likes shopping or doesn't have the time to browse for Christmas presents all year long. Instead, put aside time for a special Christmas shopping trip.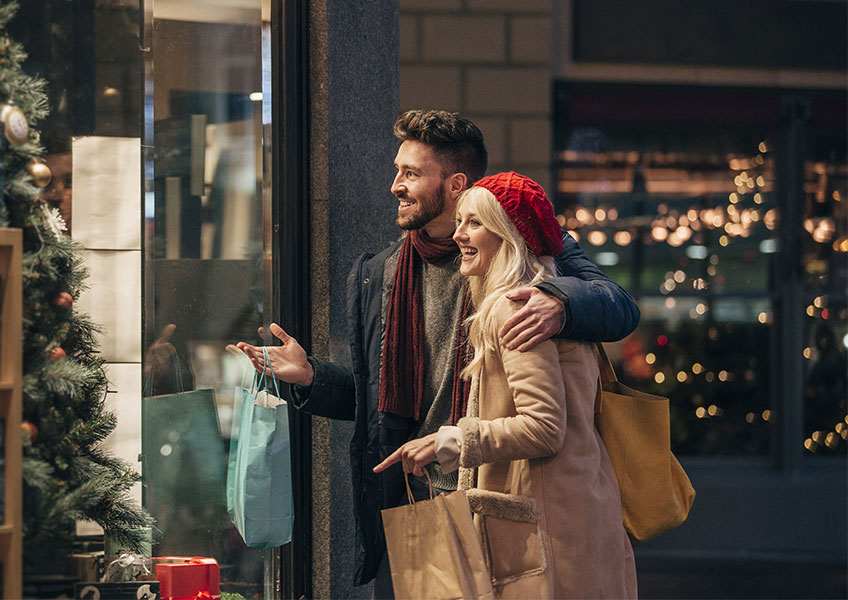 Ask a friend or a family member to join and make it a cosy day where you get a nice lunch and maybe some Christmas sweets. It can be a good idea to do it outside of the weekends. Then the shops and streets will be less crowded.