Give your home a personal touch
When it comes to a personalised home design, most people make the mistake of solely following the latest trends seen in interior magazines. Instead, think of your interior design as you would with your style of clothes. Your style should reflect you and not necessarily the current trends. 
The keyword is "contrasts"
The essence of personal interior design lies in the contrasts. Most of us are familiar with the trend of making sure that colours, materials and styles all match. But when it comes to a personal and unique home design, not everything has to match perfectly. There should be room for serenity and intimacy, and there are many ways of creating contrasts:
Colourful / White
New / Old
Wood / Steel
Edgy / Organic

Contrasts can generate a dynamic look, whether you're inclined to an exotic or raw style, you can create contrast by using all sorts of elements. For example, take a fabric dining chair and combine it with a more rounded, wooden and glass table. 
Underpin your style with personal items
Personal home style focuses on details, and there should be room for quirky details as this is what gives your interior design a unique touch. Details can be heirlooms, souvenirs or any other bits and bobs that mean something to you. You can give pride of place to any of those. The knack is to make sure your home does not become a museum of things you have collected your whole life.
Use your favourite colours
Highlight your own taste by incorporating your favourite colours into your design. Inject new life into your sofa with cushions in your favourite colour, preferably accompanied by a throw or some other decorative accessory that has a touch of the same colour. By using a recurring colour in interior decoration, it will come over as more personal and well considered, rather than messy and confusing.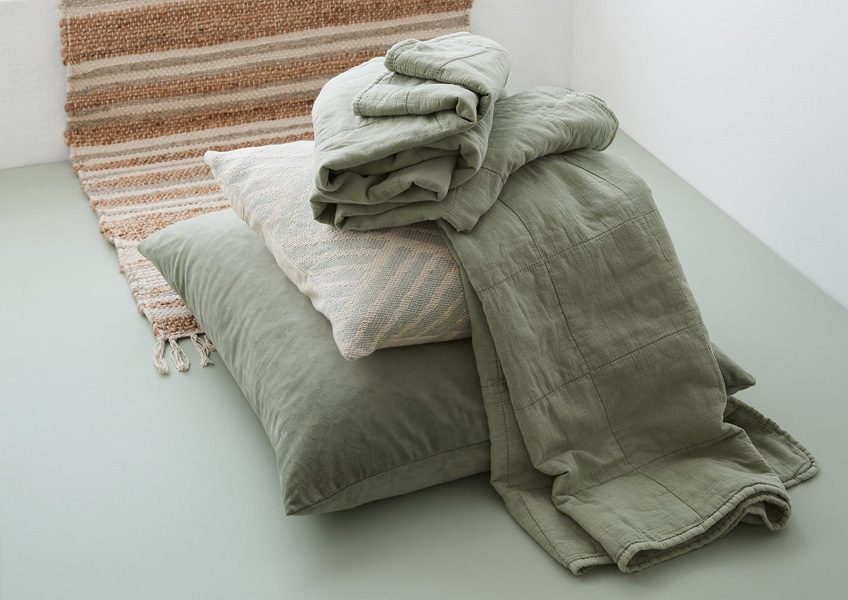 Have a major clear out
The majority of us will admit to having purchased one or two items that we later regret. That is not necessarily a negative thing, because sometimes a makeover is needed. This is a perfect time to get rid of mistaken purchases.
A good way to start clearing up is to take a pad of Post-Its and attach labels to the items, which you perhaps regret buying, or which you do not feel fit in with your personal design. Then take a look at the things where you have attached labels, and put the items you can live without up for sale. Maybe some of your mistaken purchases will result in both money and space for new items, which can support a more personalised interior design.