Trend Memphis: Colourful and playful
A new season means a new look in your interior! Meet our new Autumn / Winter trends for 19/20: REFLEXION, THE NEXT WAVE and MEMPHIS. In this blog you'll explore our playful and colourful trend MEMPHIS.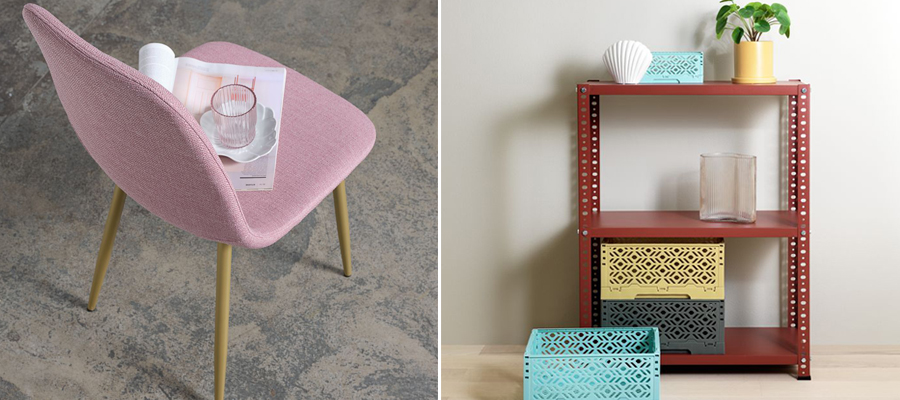 STRIKING AND COLORFUL DESIGNS
The MEMPHIS trend creates a playful universe and catches attention with striking and colourful designs. The trend creates a cheerful space that contrasts with the strict and straight lines of minimalism and is inspired by art deco, the avant-garde of the 1930s and the German Bauhaus style.
Our popular dining room chair JONSTRUP (2) is now also available in pink. Side table CUT OUT (3) has a playful look and is available in two colours, black and red. Introduce striking design into your home decor with the vase DANFRED.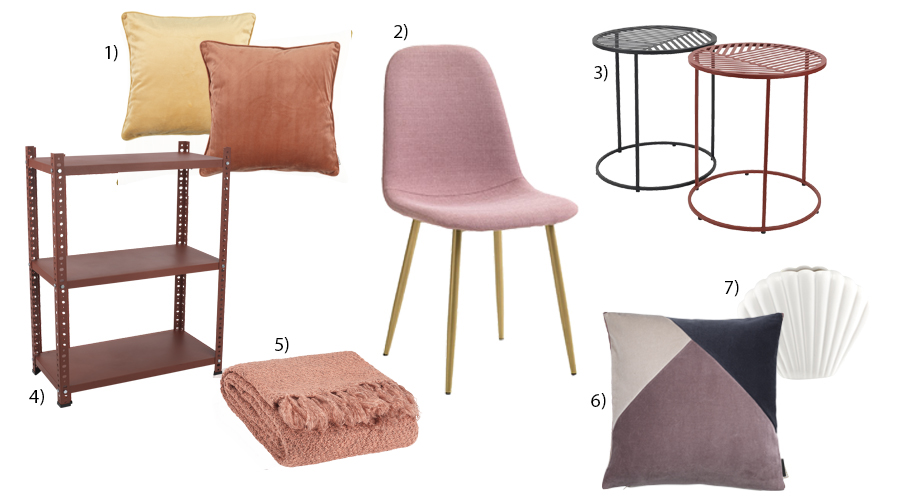 1) Cushion KATTEFOT 2) Dining chair JONSTRUP 3) Side table CUT OUT 4) Wall rack DIY 5) Throw LINNEA 6) Cushion cover DAGFIOL 7) Vase DANFRED 
DIFFERENT SHAPES AND MATERIALS
The surfaces and materials, which are smooth and sleek, are decorated with designs that give the simple and classic geometry a new look with a playful accent. The shapes - circles, semicircles and rectangles - play with scale on walls, floors and decorative products.
Colour blocks are characteristic of the MEMPHIS trend. Surprising colour palettes and tone-on-tone combinations bring this colourful theme to life.
Store your belongings in crate JARLE (5), available in three fun colours. Or go for the MOVE IT trolley (2), available in a cool blue.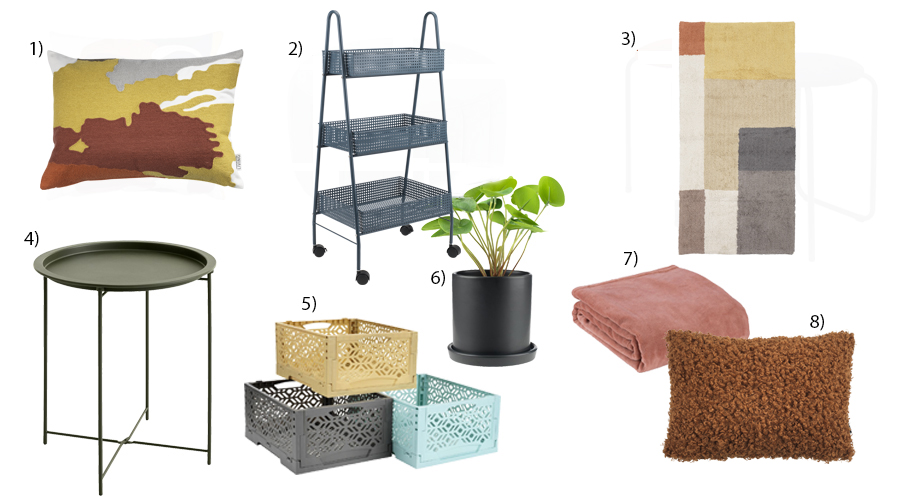 1) Cushion ISSOLIEIE 2) Trolley MOVE IT 3) Rug TULPAN 4) Side table RANDERUP 5) Crate storage JARLE 6) Flowerpot AXEL 7) Throw BELLIS 8) Cushion BRUNIA
What do you think of trend MEMPHIS? Let us know in the comments.